Khosravi Vafa Meets IOC's Head of Institutional Relations
October, 03, 2022 - 14:52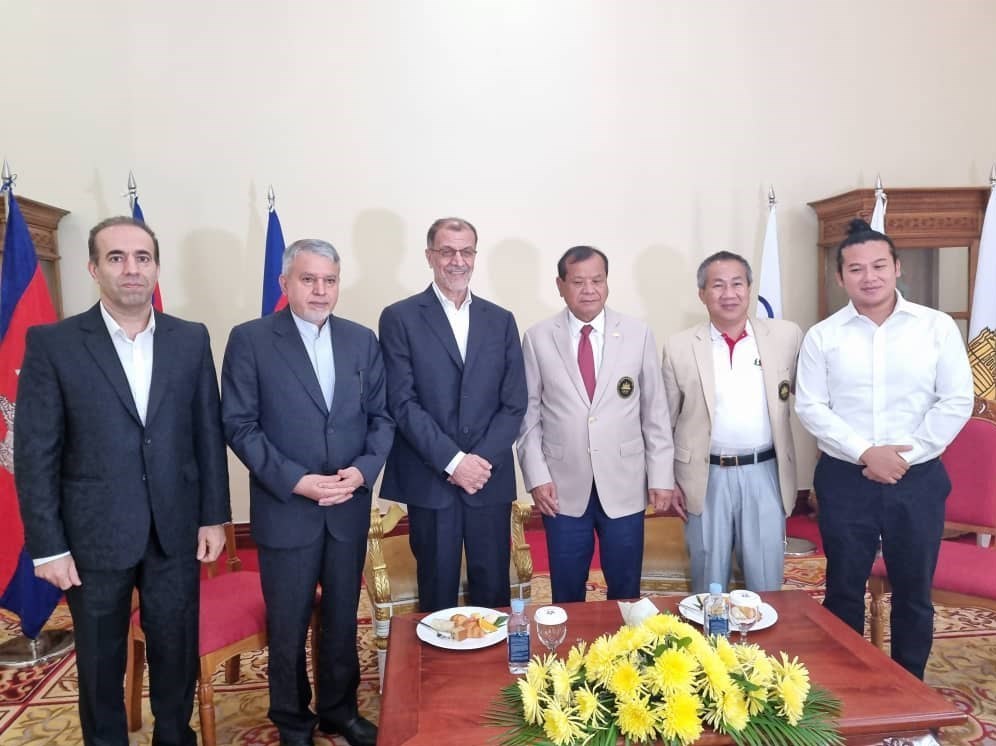 TEHRAN (Tasnim) – President of Iran's National Olympic Committee (NOC) Mahmoud Khosravi Vafa met Jerome Poivey, the International Olympic Committee (IOC)'s head of institutional relations, on Monday.
In the meeting, held in Phnom Penh, Cambodia, Poivey congratulated Khosravi Vafa for having recently been elected as the head of Iran's NOC.
Poivey also emphasized the importance of maintaining the interactions and communications between the IOC and Iran.
Khosravi Vafa appreciated IOC President Thomas Bach for providing valuable services to sports and requested the IOC to support Iran's sports even more.