Envoy Cautions against Hasty Reaction to Iran Developments
October, 04, 2022 - 10:18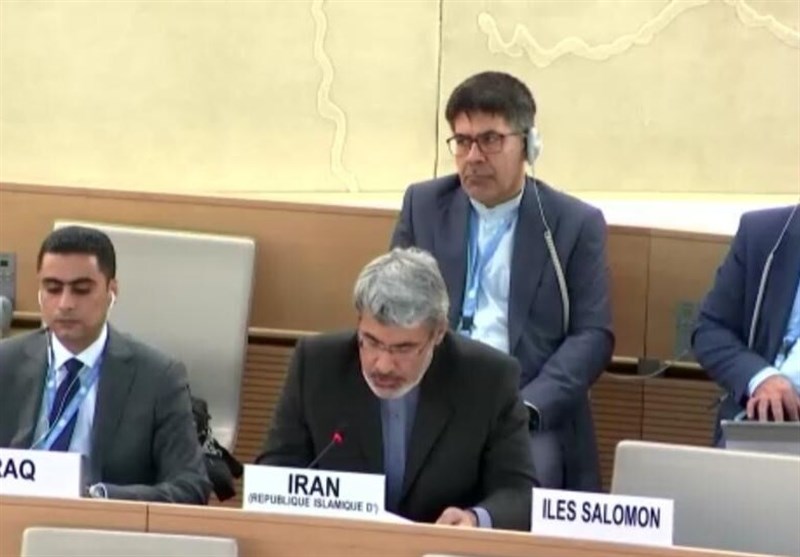 TEHRAN (Tasnim) – Iran's ambassador to the UN office in Geneva called on foreign governments to avoid hastily arranged statements on the recent riots in Iran.
Iran's ambassador and permanent representative to the United Nations Office in Geneva, Ali Bahraini, made the remarks in a speech to the 51st regular session of the Human Rights Council.
In reaction to a joint statement from a group of countries about the recent events in Iran, Bahraini said Leader of the Islamic Revolution Ayatollah Seyed Ali Khamenei and President Ebrahim Raisi have ordered a thorough investigation into the death of 22-year-old woman Mahsa Amini immediately after the incident was announced on September 16.
The Iranian envoy noted that the results of the investigation into her death will soon be announced in a transparent way, IRNA reported.
Bahraini said the Iranian Constitution obliges the government to support the right to free speech and peaceful gatherings. However, he added, as the president has said, violence and disorder affect the security of the people and violate their rights.
The envoy stated that Iran expects the other countries to refrain from issuing hasty resolutions or statements while the Iranian government is making efforts to create public order and is investigating the developments.
The Iranian ambassador also said that double-standard approaches and spreading misinformation are serious threats to the promotion of human rights, stressing that provoking violence as well as public disorder and terrorism are rejected in every country.
Iran welcomes and appreciates the efforts aimed at supporting women's rights, he stated, adding that the country has already made great steps in this regard, as Iranian women have achieved significant progress in different fields such as industry and education, as well as economy and politics.
The ambassador went on to say that Iran is committed to its international obligations to promote human rights and will remain in contact with the UN rights organizations in order to uphold the human rights of the Iranian people, especially women and girls.