Iran, Azerbaijan Republic Ready for Joint Military Drill
October, 04, 2022 - 10:54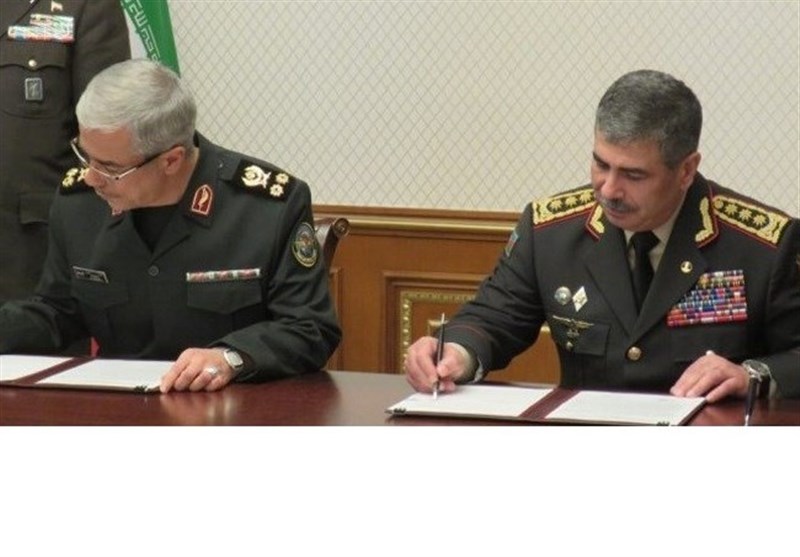 TEHRAN (Tasnim) – Senior officials from Iran and the Republic of Azerbaijan welcomed the idea of a joint exercise at the common border.
In a telephone conversation on Monday, Chief of Staff of the Iranian Armed Forces Major General Mohammad Hossein Baqeri and Minister of Defense of the Republic of Azerbaijan Colonel General Zakir Hasanov expressed the two countries' readiness for and welcomed the idea of holding a joint war game along the common border.
They also agreed on the implementation of the agreements made by the joint military commission of the two neighbors and on the improvement of their military interaction.
The two officials also talked about the recent escalation of fighting between Azerbaijan and Armenia, with the Iranian general calling for de-escalating tensions.
Major General Baqeri and General Hasanov stressed the need for dialogue to ease tensions between Azerbaijan and Armenia.
The Azeri defense minister said that the problems between Baku and Yerevan could be settled through dialogue and friendship.
General Hasanov also emphasized that Azerbaijan has no plans to conquer Armenian soil or launch any military operation to get control of Armenian territories.
Iranian officials have repeatedly expressed opposition to any change in the regional boundaries, voicing readiness to mediate in the disputes between the Republic of Azerbaijan and Armenia.