VP Calls for Development of Iran-Russia Economic Ties
October, 06, 2022 - 13:07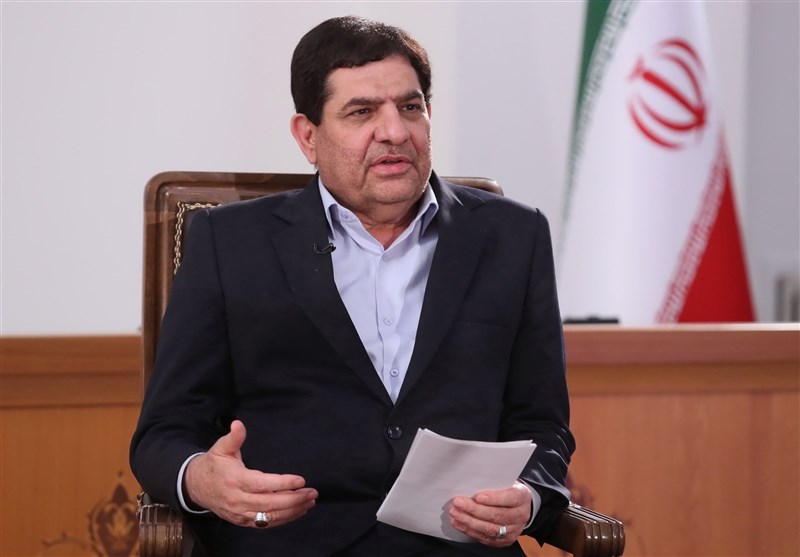 TEHRAN (Tasnim) – Iran's First Vice President Mohammad Mokhber underlined the need for facilitating and expanding economic relations between the Islamic Republic and Russia.
Mokhber, who arrived in Moscow on Wednesday to attend the Second Caspian Economic Forum, in a meeting with managers of 15 major Russian firms reiterated the Iranian administration's serious resolve to develop ties with Russian companies and economic activists.
He said it is in the two countries' economic interest to promptly facilitate and bolster economic interaction.
The vice president added that planning for joint economic productions is one fields for enhancing cooperation between the two sides.
He also referred to Iran's geographical position and said it can link economic partners with various countries and create an inter-regional economic highway.
Earlier, in a meeting with the Russian Presidential Aide Igor Levitin, Mokhber called for expediting efforts to implement cooperation agreements between Iran and Russia.
He said Iran and Russia have already reached good agreements to boost their cooperation in the energy field and can work on plans to boost mutual ties in the banking field as well.
Heading a high-ranking political and economic delegation, Mokhber has traveled to Moscow at the invitation of Russian Prime Minister Mikhail Vladimirovich Mishustin to participate in the second edition of the Caspian Economic Forum, which will be held on Thursday.
Senior officials from Russia, Turkmenistan, Kazakhstan and the Republic of Azerbaijan will also be attending the gathering.