Iran President Hopes for Development of Ties with Kazakhstan
October, 25, 2022 - 11:54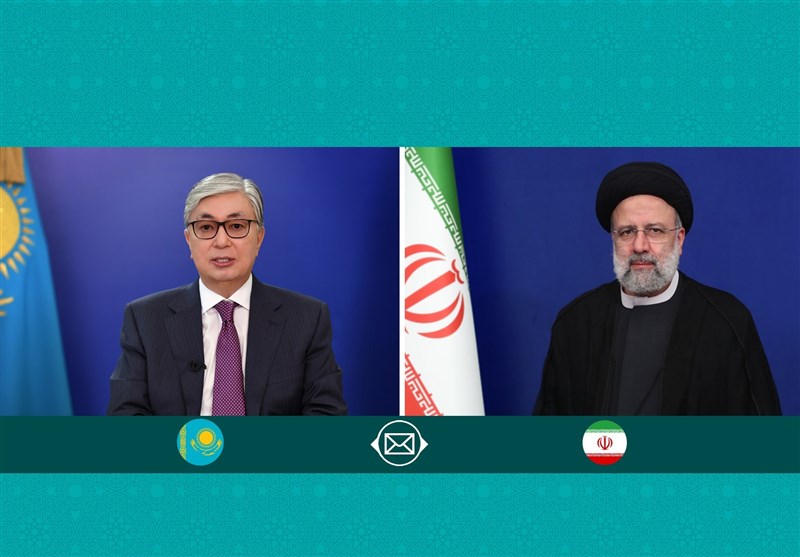 TEHRAN (Tasnim) – Iranian President Ebrahim Raisi expressed confidence that Tehran and Astana could enhance cooperation in various fields considering their capacities and common grounds for interaction.
In a message to his Kazakh counterpart on Tuesday, the Iranian president shared his congratulations to the government and people of Kazakhstan on their newly designated Republic Day on October 25.
Hailing the "very good memoranda" signed during Kazakh President Kassym-Jomart Tokayev's visit to Iran in June and during a meeting on the sidelines of the Shanghai Cooperation Organization summit in Samarkand in September, Raisi said Iran is seriously pursuing efforts to implement those documents.
Raisi also said that his participation in the 6th summit of the Conference on Interaction and Confidence Building Measures in Asia (CICA) in Kazakhstan focused on the importance of regional arrangements to ensure peace and security in Asia and conveyed Iran's message of friendship and fraternity with Kazakhstan.
"I am confident that the level of bilateral relations (between Iran and Kazakhstan) can be further expanded in various fields by relying on the two countries' suitable and common capacities and taking into account the existing capabilities in the bilateral ties," the Iranian president added.