Iran Sanctions EU Figures, Entities for Supporting Terrorism, Promoting Violence
October, 26, 2022 - 14:07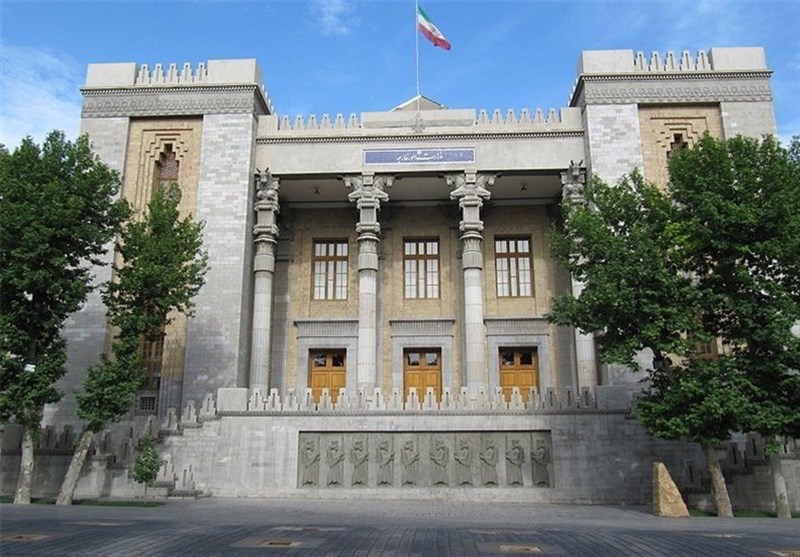 TEHRAN (Tasnim) – The Ministry of Foreign Affairs of Iran designated 8 organizations and companies as well as 12 officials from Europe for supporting and promoting terrorism and violence that have resulted in riots, terrorist activities and violation of human rights harming the Iranian nation.
The people slapped with the sanctions are banned from entering Iran and their assets under the jurisdiction of the Islamic Republic of Iran will be frozen.
The institutions sanctioned by Iran include the 'Friends of Free Iran' group and its members in the European Parliament, 'The International Committee in Search of Justice' (ISJ) and its members, 'Stop the Bomb' organizations, Deutsche Welle Persian news agency, RFI Persian news agency, 'The International League Against Racism and Anti-Semitism' (LICRA) of France, and German companies 'Karl Kolb Co.' and 'Rhein Bayern Fahrzeugbau Co.'.
The individuals designated in the sanctions list are Aljo Vidal Quadras, Javier Zarazlejos, Milan Azver, Charlier Weimers, Jan Zahradil, Helmot Geuking, Hermann Tertsch, Meyer Habib, Matine Valleton, Jean Francois Legaret, Johanned Boie, and Alexandra Wurzbach.
Last week, the Iranian Ministry of Foreign Affairs slapped sanctions against a number of British individuals and organizations for their support of terrorism, inciting violence, and violating human rights.
The sanctions were imposed on the British entities "due to their intentional actions in supporting terrorism and terrorist groups, promoting and inciting terrorism, violence, and hatred, and violating human rights".