Enemies Unable to Disrupt Regional Cooperation: Iran's President
October, 26, 2022 - 17:36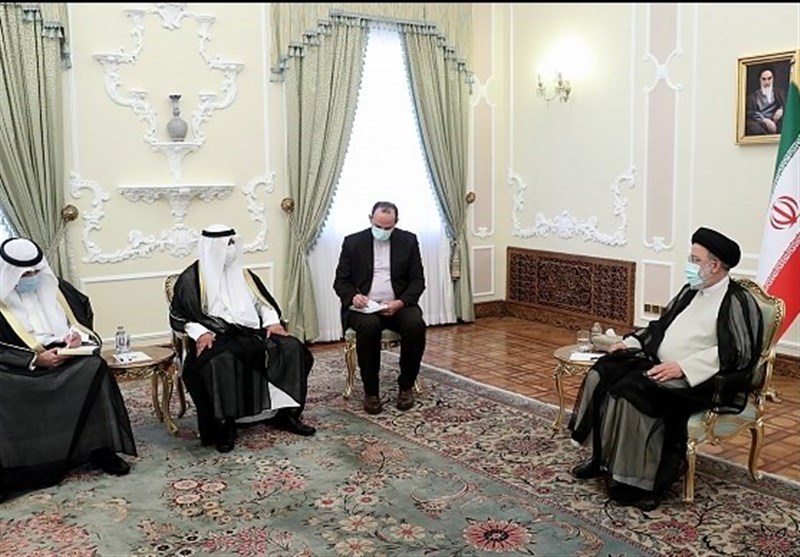 TEHRAN (Tasnim) – Slamming foreign interference as a main factor behind the problems in the region, Iranian President Ebrahim Raisi said the hostile attempts have failed to obstruct cooperation among the regional states.
In a meeting in Tehran on Wednesday, Raisi received the credential of Kuwait's new ambassador to Iran Bader Abdullah Al-Munaikh.
Referring to trust building in the bilateral ties as the beginning of regional cooperation, the president said, "After failing to undermine the determination of the regional governments for effective interaction, the enemies are attempting to obstruct the path to the development and strengthening of regional cooperation with deceptive tricks, but they will get nowhere."
Describing dialogue among the neighbors and the promotion of regional cooperation as the best way to address the problems, Raisi said, "Foreign interference in the regional affairs has not only not solved any problem, but has always created troubles."
Iran has been always a friend of its neighbors in hard days, the president stated, noting that the relations between Iran and Kuwait are deep-rooted and based on faith and cultures of the two nations.
He went on to say that Iran and Kuwait can employ their capacities to increase the level of economic and trade cooperation by several times the current state.
For his part, the incoming ambassador said he has started his mission to Tehran in order to strengthen relations between the two countries and open up new vistas for bilateral ties.
Lauding Iran's policy of dialogue-oriented interaction, Al-Munaikh said Kuwait believes that dialogue is the correct solution to the existing regional challenges.