Iran in A More Difficult Situation in Group F: FIBA
October, 31, 2022 - 17:46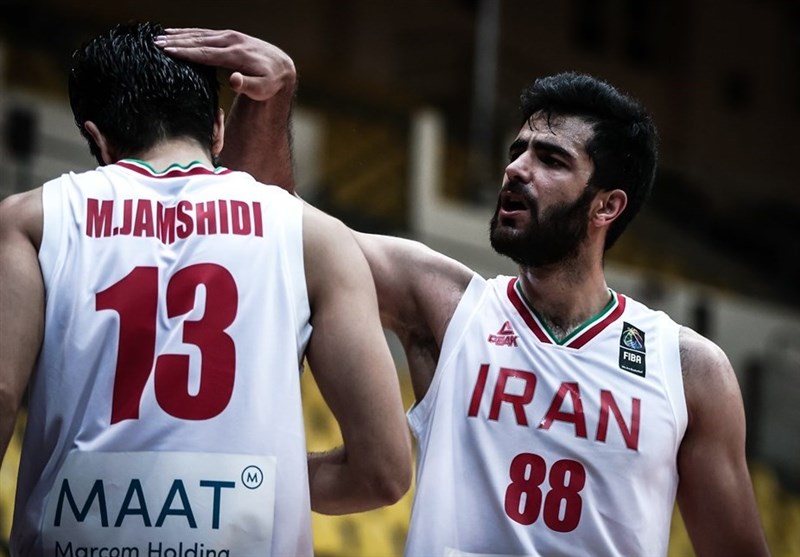 TEHRAN (Tasnim) – Iran basketball team is in a more difficult situation in Group F of the FIBA Basketball World Cup 2023 Asian Qualifiers than the other three teams, FIBA reported.
Sitting at the top are Australia and China, followed by Kazakhstan and Iran who have the same 5-3 record. Kazakhstan, however, have two wins over Iran which gives them the tiebreaker.
One of these top four teams have to (unfortunately) be eliminated, which is why Iran will have a bit more pressure to go all out in their remaining games.
Expect some big games from Mohammad Jamshidi or Behnam Yakhchali in their next two contests against China (November 11) and Australia (November 14) - maybe even explosive performances from both in the same game.
Window 2 was the highlight of Jamshidi's scoring rampage where he scored 32 and 41 points in consecutive games. It was especially his explosive 41-point performance against Bahrain that turned heads as one of the best scoring performances ever in the Asian Qualifiers.
While the younger 27-year-old Yakhchali "only" has 86 points so far in this Asian Qualifiers campaign, he's played in only 5 games so far. This means his scoring average is at 17.2 points per game. The best game so far for the 1.90M (6'3") guard was his most recent appearance where he poured in 30 points in an exciting scoring duel against Yudai Baba and Japan.