Iran Deplores EU3' Failure to Honor JCPOA
November, 12, 2022 - 10:29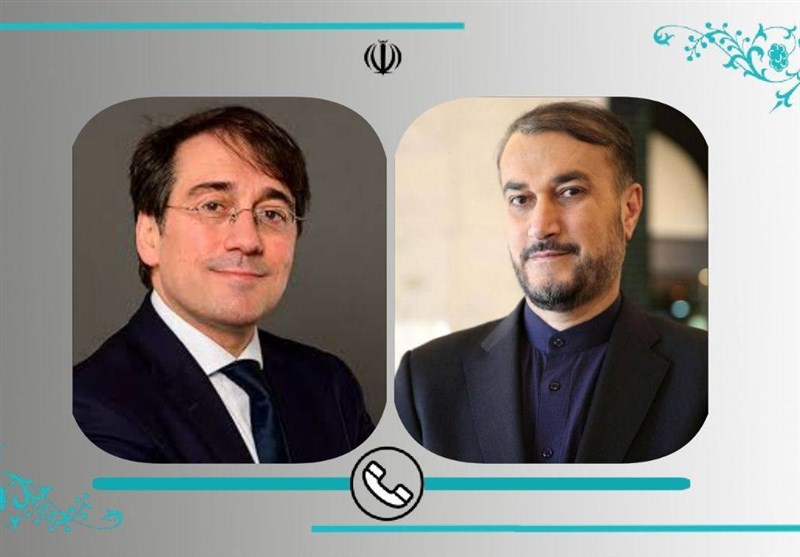 TEHRAN (Tasnim) – Iranian Foreign Minister Hossein Amirabdollahian criticized the UK, France and Germany for failing to carry out the 2015 nuclear deal after the US ratcheted up sanctions against Tehran.
In a telephone conversation with his Spanish counterpart Jose Manuel Albares on Friday, Amirabdollahian referred to the diplomatic efforts to salvage the 2015 Iran nuclear deal, saying, "We always welcome interaction with Europe. This is while the three countries of Germany, France and England have since 2018 not been able to implement the nuclear agreement, which was an international obligation, after the imposition of sanctions by the Trump administration."
He also lambasted the "unconstructive" positions and actions of some Western states regarding the recent riots and terrorist attacks in Iran.
Some European officials proved during the unrest across Iran that they are after their "partisan goals rather than the national interests of their country," Amirabdollahian said.
The top Iranian diplomat also pointed to the historical relations between the two countries and welcomed the further expansion of Tehran-Madrid ties, Press TV reported.
He appreciated the position of Spain in condemning the recent terrorist attack in the southern city of Shiraz.
Albares, for his part, condemned the terrorist incident in Shiraz and expressed the sympathy of the Spanish nation and government with the Iranian nation and government.
The Spanish foreign minister described the relations between the two countries as "historic" and underlined the necessity of dialogue.