Kazakhstan Eyes Stable Economic Ties with Iran: Envoy
November, 12, 2022 - 12:26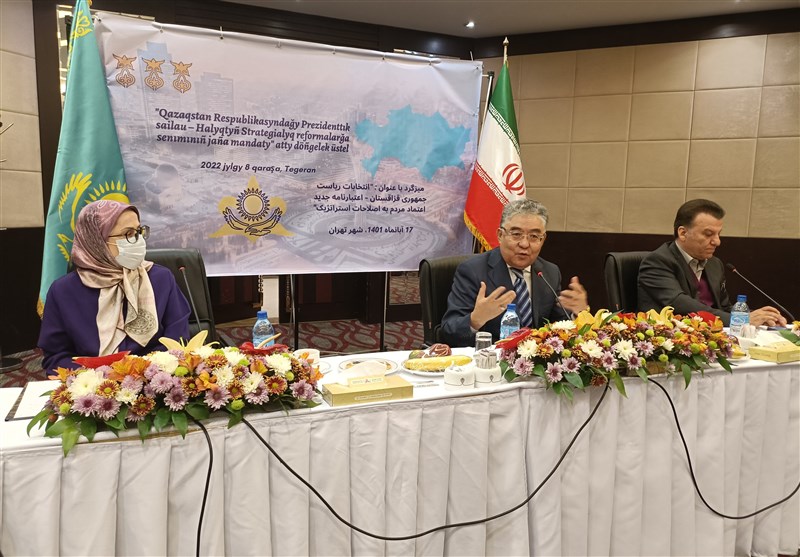 TEHRAN (Tasnim) – The ambassador of Kazakhstan to Tehran expressed his country's willingness to form stable economic relations with Iran as the Central Asia country is going to hold an early presidential election.
Following the upcoming snap presidential election and launching a new political reform program with a series of socio-economic measures, Kazakhstan hopes to expand cooperation and develop stable economic relations with Iran, Kazakh Ambassador to Iran Askhat Orazbay said at a meeting, titled "Kazakhstan's presidential elections-New mandate of people's trust in strategic reforms", held in Tehran on November 8.
He also noted that Kazakhstan considers plans to use the capacity of Shahid Rajaei port in southern Iran, stressing that the Kazakh private companies has already started to open representative offices in the Iranian port.
Kazakh President Kassym-Jomart Tokayev has called an early presidential election for November 20, pressing ahead with a plan he announced in September.
The vote will cut his current term, but will give him a longer second term after a recent constitutional reform in the oil-rich Central Asian nation changed it to seven years from five.