I Will Call Queiroz to Smooth Things: Klinsmann
November, 28, 2022 - 08:07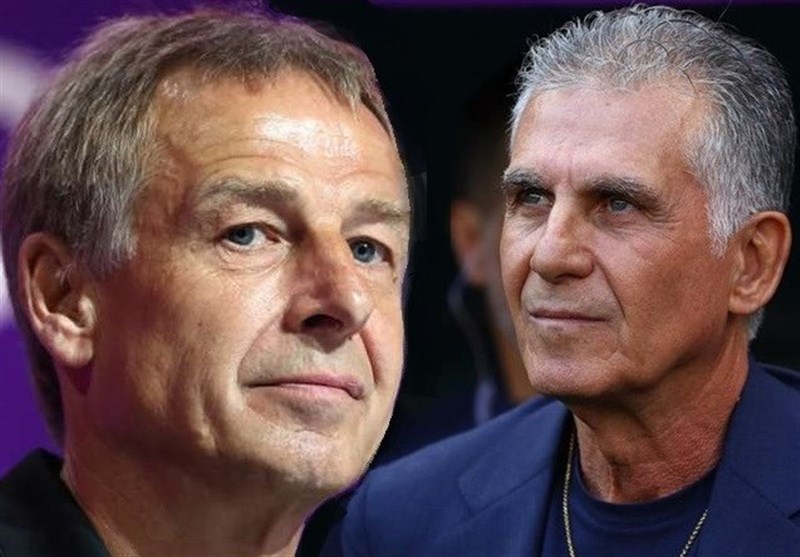 TEHRAN (Tasnim) – Jürgen Klinsmann has pledged to call Carlos Queiroz in an effort to smooth things over after his contentious comments on the Iran coach and his team.
After Friday's 2-0 win over Wales, the BBC presenter Gabby Logan talked about Iran's "gamesmanship" and said they just stayed on the right side of the law before handing over to Klinsmann.
"Yes, that's their culture," he said. "Their way of doing it, and that is why Carlos Queiroz fits really well (with) the Iranian national team."
Iran's players celebrate after Roozbeh Cheshmi opened the scoring against Wales.
The former Germany international added: "(Queiroz) struggled in South America, he failed to qualify with Colombia and then he failed with Egypt to qualify and then he went back and guided Iran, who he worked already with for a long, long time. So, this is not by coincidence, this is done on purpose.
"This is just part of their culture and how they play, then they work the referee, you saw the bench always jumping up, working the fourth official and the linesman, constantly in their ears, constantly in your face. Kieffer Moore will probably tell you more after the game about little incidents that we didn't see."
Queiroz demanded Klinsmann resign from his role on FIFA's technical study group after calling his comments "a disgrace to football".
"There was stuff really taken out of context," Klinsmann said on Sunday. "I will try to give him a call and calm things down.
"I have never criticized Carlos or the Iranian bench. Some even thought I was criticizing the referee because he didn't do anything about the way they were behaving on the bench. All I described was their emotional way of doing things, which is actually admirable in a certain way.
"The whole bench lives the game. They're jumping up and down and Carlos is a very emotional coach, he's constantly on the sidelines trying to give his players all his energy and direction."