China Says There Is Still Hope for Reaching A Deal in JCPOA Revival Talks
December, 15, 2022 - 11:21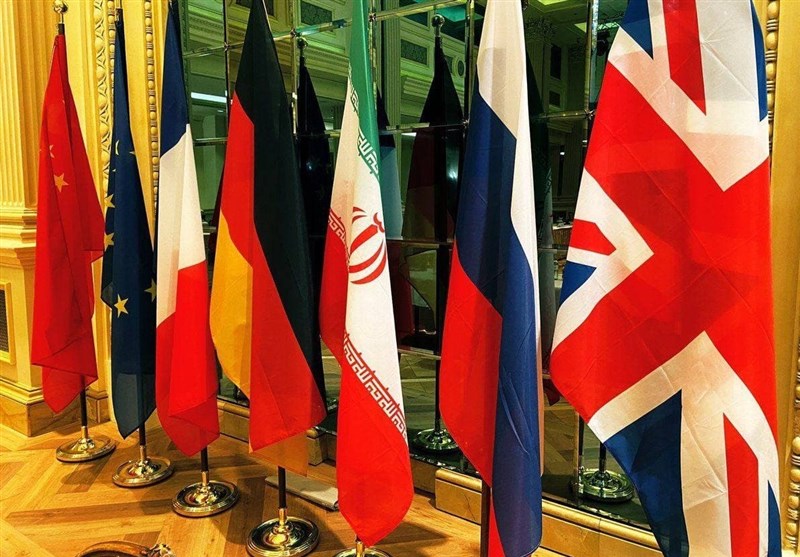 TEHRAN (Tasnim) – China urged Washington to respond positively to the "goodwill and flexibility" shown by Tehran in the process of talks for the revival of the 2015 Iran deal, saying there is still hope for reaching an agreement in the negotiations.
"Negotiations on resuming compliance with the JCPOA face serious complexities, but there is still hope to reach an agreement," China's Foreign Ministry spokesperson Wang Wenbin said at a regular press conference on Wednesday, referring to the nuclear deal, formally known as the Joint Comprehensive Plan of Action.
He urged all parties to the deal to stay committed to dialog and negotiation and step up diplomatic efforts to bring the JCPOA back on track as soon as possible.
"Iran has recently shown goodwill and flexibility on some outstanding issues of the negotiations. The US needs to respond to that positively and find ways to work with Iran for the negotiations to achieve early result," the Chinese diplomat added.
Wang also urged all parties to work together and take positive and constructive steps to create a favorable atmosphere for the negotiations aimed at salvaging the JCPOA.
He warned of the consequences of attempts to tie the Iranian nuclear program with other issues or unilaterally tighten sanctions and pressure on Tehran, which he said would "only lead the negotiations to a dead end and even undo previous diplomatic efforts."
The stalemate on the nuclear deal was triggered in May 2018, when former US president Donald Trump pulled Washington out of the accord reached between Iran and the world powers and imposed harsh economic sanctions against the country under the so-called "maximum pressure" policy.
The talks to salvage the agreement kicked off in the Austrian capital of Vienna in April last year, months after Joe Biden succeeded Trump, with the intention of examining Washington's seriousness in rejoining the deal and removing anti-Iran sanctions.
The talks have remain stalled since August, as Washington continues to insist on its hard-nosed position of not removing all sanctions that were slapped on the Islamic Republic by the previous US administration. Iran maintains that it is necessary for the other side to offer some guarantees that it will remain committed to any agreement that is reached.
The Chinese spokesman said his country attaches importance to the European Union's position on the Iranian nuclear issue, saying, "We welcome the EU's reiteration of its commitment to restoring the JCPOA and continuing its diplomatic and political efforts, and call for separating the Iranian nuclear issue from other issues related to Iran."
"China supports the EU in playing a more active mediating role for the negotiations to resume and an agreement to be reached at an early date," Wang added.
"China will continue to work with parties concerned to contribute to the political and diplomatic solution to the Iranian nuclear issue, uphold the international nuclear nonproliferation regime and safeguard peace and stability in the Middle East," he said.