No Massive Gas Outage in Iran despite Freezing Winter: President
January, 15, 2023 - 15:53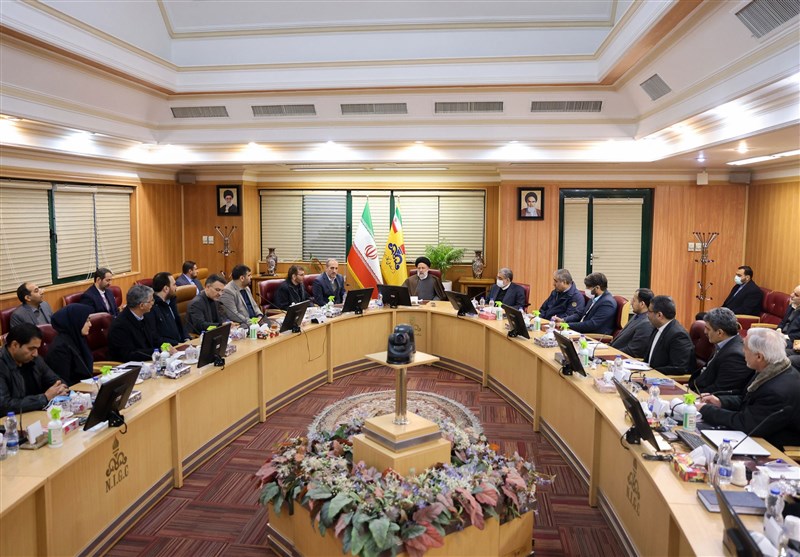 TEHRAN (Tasnim) – President Ebrahim Raisi praised the National Iranian Gas Company staffers for ensuring a steady supply of gas amid a dramatic drop in temperatures, saying these efforts prevented a massive outage of gas across the country.
Raisi paid an unannounced visit to the National Iranian Gas Company on Sunday to get briefed on the situation surrounding the nationwide supply of natural gas as freezing temperatures and heavy snowfalls have shut down offices and educational centers in many provinces.
Lauding the oil minister and the National Gas Company officials for the good management of gas distribution process, the president said those efforts and cooperation from people prevented a massive gas outage, although the gas was cut off in a limited number of locations.
Raisi also noted that the closure of administrative offices and organizations is not a suitable solution for addressing the problem of gas shortage, stressing that the top priority at present is to deliver gas to houses.
He also criticized the previous administrations for dissolving a company supervising the storage of gas for critical conditions and contingencies, ordering the Oil Ministry to pursue the revival of the company after overcoming the current special situation.
Iran's state gas company on Saturday reported gas supply cuts in five cities in the country's northeastern province of Khorasan Razavi amid record demand for heating.
Head of NIGC's local department in Khorasan Razavi said the province had experienced one of its coldest nights on record overnight on Friday, adding that temperatures had dropped to as low as minus 28 degrees Celsius in some areas in the province.
Gas supply cuts in the region also came two days after Iran lost imports of gas from Turkmenistan due to problems in the Central Asian country's domestic supply network.
Under a swap agreement signed in November 2021, Iran imports gas from Turkmenistan for consumption in its northeast and delivers the same amount of its own gas to Azerbaijan in the northwest.
Oil Minister Javad Owji said Iran's total gas use had reached 685 million cubic meters (mcm) in the 24 hours to Saturday morning, up by more than 25% compared with the same night last year.