Iran's FM Urges Swift Int'l Action against Israeli Crimes in Jenin Camp
January, 27, 2023 - 10:44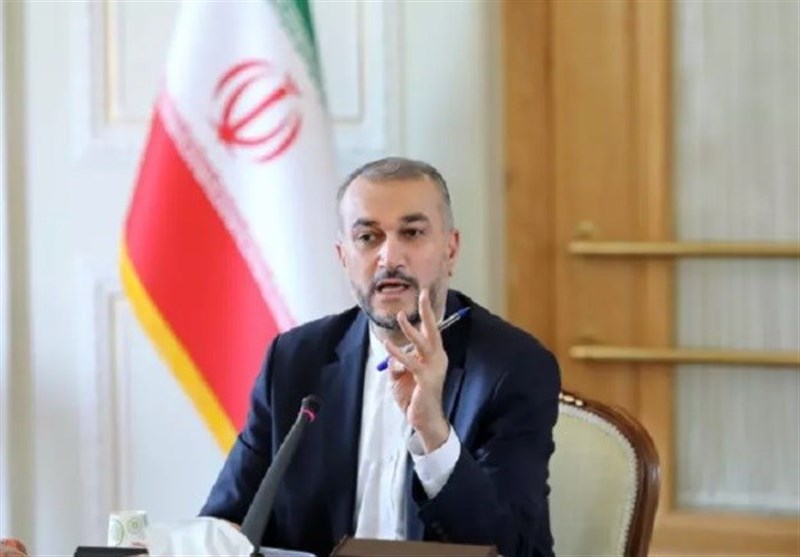 TEHRAN (Tasnim) – Iranian Foreign Minister Hossein Amirabdollahian called for swift action by the international community and the Muslim governments against the recent deadly attack by the Zionist regime's military forces on Jenin refugee camp in the West Bank.
In a post on his Twitter account on Thursday night, the top Iranian diplomat stressed the need for immediate action by the international community and the Islamic countries against the Israeli criminals after the Zionist regime's brutal raid on the Jenin refugee camp and massacre of Palestinians in there.
"The fort of resistance of Jenin has been stabilized and no retreat is envisaged for it," Amirabdollahian stated.
On Thursday, Israeli troops killed 10 Palestinians in one of the deadliest days in the occupied West Bank since Israeli raids intensified at the start of last year.
According to the Palestinian Ministry of Health, nine of the Palestinians killed were in the Jenin refugee camp, after Israeli forces raided the area.
The other Palestinian, a 22-year-old man, was shot by Israeli forces in the town of al-Ram, north of Jerusalem.
In the Jenin raid, which Palestinians have described as a "massacre", at least 20 others were wounded with live ammunition. Four of them were in critical condition.