FM Reaffirms Iran's Continued Support for Palestine
February, 01, 2023 - 09:22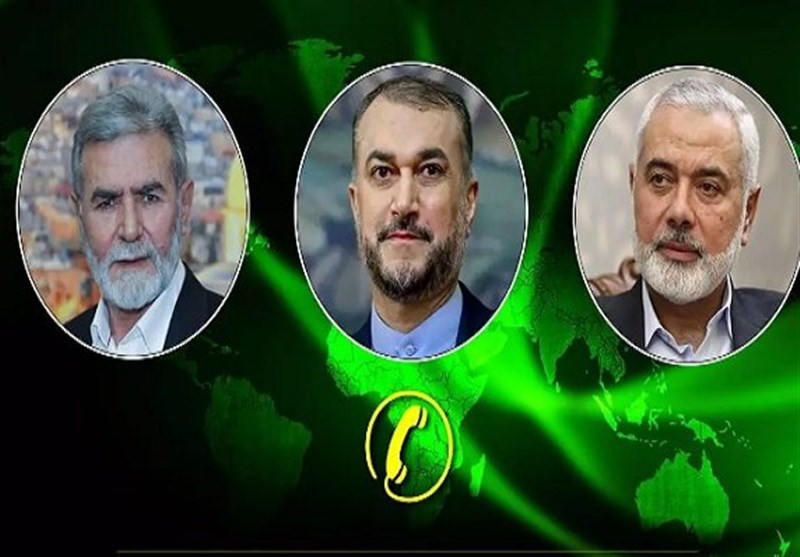 TEHRAN (Tasnim) – Iranian Foreign Minister Hossein Amirabdollahian denounced the Israeli regime's repression of the Palestinian people and reiterated the Islamic Republic's support for Palestine.
In the wake of the recent crimes by the Zionist regime at Jenin refugee camp, Amirabdollahian strongly condemned the regime's massacre of the innocent Palestinian people in separate telephone conversations with Ismail Haniyah, head of the political bureau of the Islamic resistance movement, Hamas, and secretary general of the Palestinian Islamic Jihad, Ziyad Nakhaleh.
In the phone conversations, Amirabdollahian paid tribute to the souls of the Palestinian martyrs and extended sympathies to their families and the Palestinian people while condemning the Zionist regime's crimes in the Jenin refugee camp.
He also reaffirmed Iran's continued support for the Palestinian people.
Haniyah, head of the political bureau of Hamas, thanked the Islamic Republic of Iran for its support of the resistance of Palestinians, according to the Foreign Ministry's website.
Ziyad Nakhaleh also expressed gratitude for the principled policy of the Islamic Republic of Iran to support the Palestinian people and resistance in all fields.
He said, "We are proud of the Islamic Republic of Iran's stance and we will continue resisting against the actions of the Zionist regime and its desecration of Islamic sanctities."