Venezuela Eyes Closer Ties with Iran in Oil Industry
February, 04, 2023 - 10:56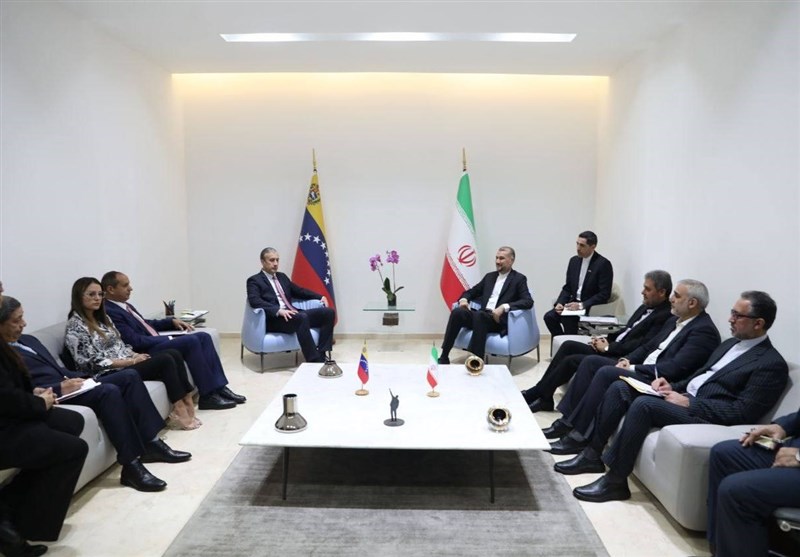 TEHRAN (Tasnim) – The petroleum minister of Venezuela expressed his country's willingness to use Iran's experiences and promote cooperation in the oil and energy industries.
In a meeting with Iranian Foreign Minister Hossein Amirabdollahian in Caracas on Friday, Tareck Zaidan El Aissami hailed Iran's considerable experience in the energy sector and the relevant technologies.
He also called for plans to share those experiences with Venezuela and enhance cooperation with Iran in the oil industry, saying such interaction will strengthen the two nations' position in the world.
For his part, Amirabdollahian described the Venezuelan president's visit to Iran in 2022 as a milestone in the bilateral relations, stressing the need to expand and strengthen cooperation with Caracas in various fields.
The Iranian foreign minister also called for the implementation of the previous agreements between the two states and the removal of obstacles to and acceleration of mutual cooperation.
The two ministers also lauded the strategic document on comprehensive cooperation between Iran and Venezuela as the road map to the bilateral ties.
During Maduro's official visit to Tehran in June 2022, Iran and Venezuela signed a 20-year partnership agreement to develop bilateral ties despite the US and Western pressure.
The partnership agreement includes cooperation in the fields of science, technology, agriculture, oil and gas, petrochemicals, tourism as well as culture.