Yemeni Children with Cancer at Risk of Dying Due to War, Siege: Rights Group
February, 06, 2023 - 09:58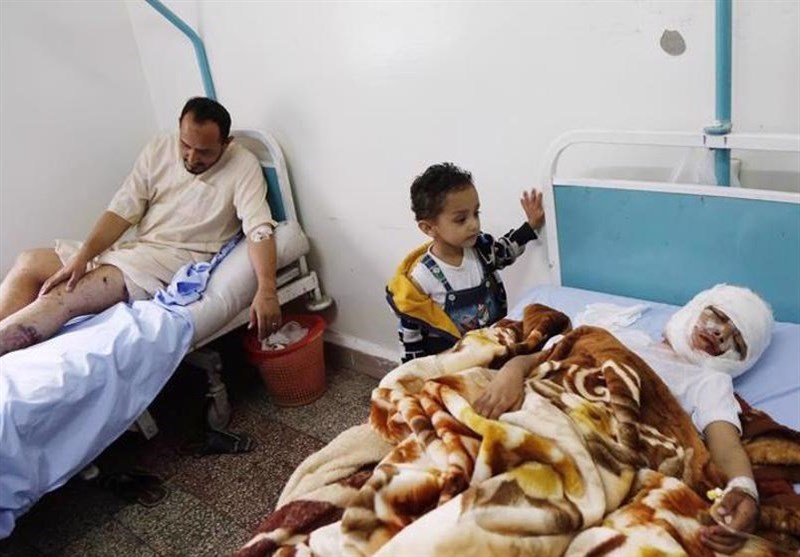 TEHRAN (Tasnim) – A Yemeni human rights organization warned that the ongoing war in Yemen and the crippling siege could result in the deaths of thousands of children suffering from cancer.
The Entisaf Organization for Women's and Children's Rights said in a statement that over 3,000 Yemeni children, who have developed cancer as a result of the Saudi aggression and the tight sea, land, and air blockade, are now at significant risk of death.
The rights group criticized international organizations for neglecting Yemeni cancer patients and noted that the incidence of leukemia is increasing among Yemeni children, with cases of kids suffering from blood cancer rising from 300 to 700 in the capital Sana'a.
Approximately 1,000 children are believed to have contracted leukemia in other Yemeni regions for the same reasons, the organization added.
Entisaf pointed to the dire shortage of medicines needed for the treatment of patients diagnosed with cancer and stated that many children lose their lives as a result.
The ongoing military aggression and blockade have also prevented minor cancer patients from seeking treatment abroad, the group noted.
The human rights organization held Saudi Arabia and its allies responsible for all crimes and violations against the Yemeni nation and urged the international community to bear the legal and humanitarian responsibility for the violations against the civilians.
The organization called for the opening of Sana'a International Airport for humanitarian purposes.
The Saudi-led coalition, in collaboration with its Arab allies and with arms and logistics support from the US and other Western states, launched a devastating war on Yemen in March 2015 with the objective of crushing the popular Ansarullah resistance movement and reinstating the Riyadh-friendly regime of Abd Rabbuh Mansour Hadi.
Despite failing to achieve any of its objectives, the war has left hundreds of thousands of Yemenis dead and spawned the world's worst humanitarian crisis.