Fourth Earthquake Rocks Eastern Turkey as Death Toll Crosses 4,800
February, 07, 2023 - 12:49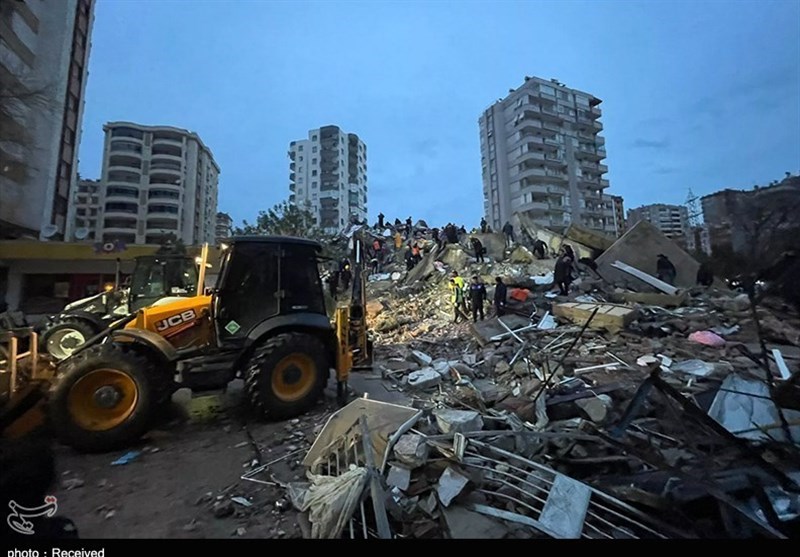 TEHRAN (Tasnim) – A second powerful aftershock struck eastern Turkey this morning after two massive earthquakes yesterday killed more than 4,800 people and wounded many thousands more in Turkey and Syria.
On Monday morning, a magnitude 7.8 tremor struck near the city of Gaziantep, causing widespread destruction and felt nearly 1,000 km away in Cairo. Just hours later, a 7.5 magnitude earthquake hit, leading to the death of 3,381 people in Turkey and 1,444 in Syria.
A second 5.8 magnitude earthquake was reported in the morning, followed by another aftershock of 5.7 magnitude today. Rescuers are working around the clock in difficult conditions to search for survivors, but the death toll is expected to rise further as freezing, snowy weather hinders rescue efforts.
At least 3,500 people were injured in Syria, according to figures from the Damascus government and rescue workers in the northwestern region controlled by insurgents.
The earthquakes have resulted in hundreds of families still trapped under the rubble of destroyed buildings, and rescue teams are working to free those who remain trapped.