Turkey-Syria Earthquakes to Impact over 23 Million, Says WHO
February, 07, 2023 - 15:42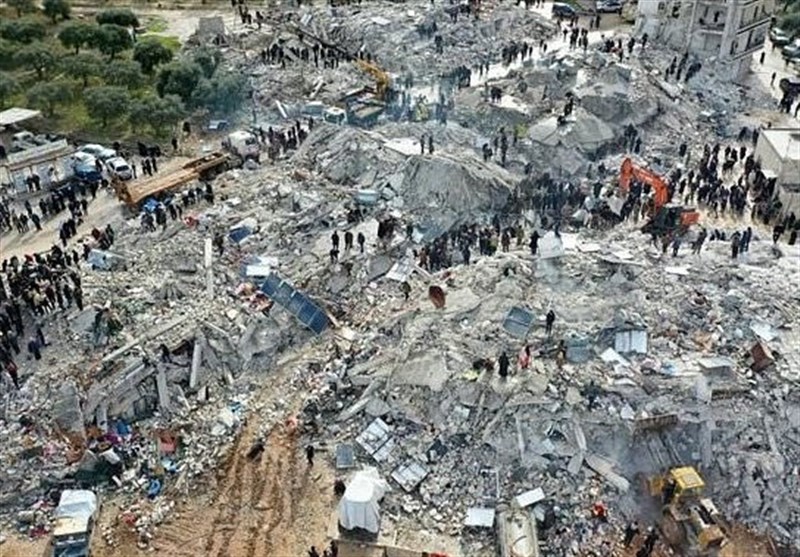 TEHRAN (Tasnim) – The recent earthquakes in Turkey and Syria are expected to impact over 23 million people, according to the World Health Organization (WHO).
The earthquakes, which struck on Monday, have left over 4,800 people dead and many thousands more injured in the two countries.
In a statement, WHO said that the earthquakes have resulted in significant destruction of infrastructure and buildings, making it difficult for rescue and relief operations to take place. The cold and dark conditions in the affected areas are also hampering rescue efforts, the statement said.
WHO has called for urgent support from international organizations to help respond to the disaster and provide material aid to those affected. The organization is working closely with local health authorities to assess the impact of the earthquakes on the health sector and identify any immediate needs for health care.
The death toll in Turkey has been revised to 3,381, with over 15,000 injured. At least 1,444 people were killed in Syria, and thousands more were injured, according to figures from the Syrian government. Rescue workers are continuing their efforts to help those affected.
The situation is particularly dire in northern Syria, which has already been decimated by years of war.
In the face of the disaster, WHO has stressed the importance of providing essential health services to those in need and ensuring the continuity of essential health services in the affected areas.