Iran Expresses Solidarity with Quake-Hit Turkey, Syria
February, 08, 2023 - 09:49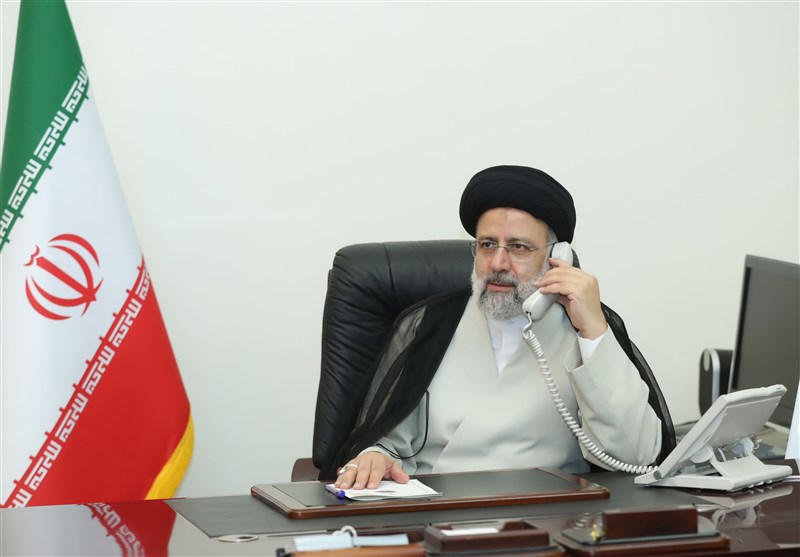 TEHRAN (Tasnim) – Iranian President Ebrahim Raisi reaffirmed the country's support for the Turkish and Syrian nations in the wake of a devastating earthquake that has killed thousands of people in those two countries.
In a telephone conversation with his Turkish counterpart Recep Tayyip Erdogan on Tuesday, Raisi expressed condolences to the Turkish government and nation, saying, "Iran and Turkey are not only neighbors, but also friends and brothers, and the Iranian nation and government stand by the Turkish government and nation at this difficult time."
Expressing Iran's readiness to provide immediate relief aid for the Turkish people, the Iranian president hoped that with the efforts and measures of the Turkish government, the sufferings of the people of the country would be alleviated as soon as possible.
For his part, Erdogan expressed gratitude for Iran's goodwill and sympathy with the Turkish government and nation, and said, "This is the biggest earthquake in the last 50 years in Turkey."
In a separate telephone conversation with Syrian President Bashar Assad on Tuesday, Raisi stated, "The Islamic Republic of Iran has always stood by the Syrian nation and government at difficult times and is now ready to provide immediate relief to the Syrian earthquake victims."
Assad also thanked the president of Iran for his call and expression of sympathy, calling for benefiting from the experiences and capabilities of Iran to provide better relief for the earthquake victims.
The death toll from the earthquake that struck Turkey and Syria on Monday has risen to more than 7,900.
At least 5,894 people have died in Turkey, while at least 2,032 have been killed in Syria.