Iran, China Friends in Hard Times: Raisi
February, 14, 2023 - 16:57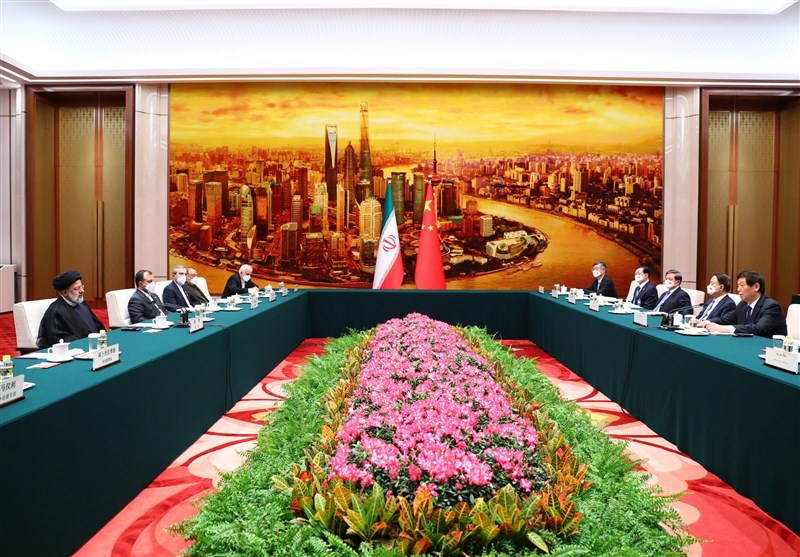 TEHRAN (Tasnim) – Describing Iran and China as good friends in difficulties, Iranian President Ebrahim Raisi called for the expansion of strategic cooperation between the two states.
Raisi, who is on a state visit to China, held a meeting with Chairman of the Standing Committee of the National People's Congress of China Li Zhanshu in Beijing on Tuesday.
Highlighting the friendly relations and the historical commonalities between Iran and China, the president described the two countries as friends during hard times.
Stressing the need to maintain and strengthen strategic cooperation between Tehran and Beijing, Raisi pointed to the significant role of parliamentary cooperation in the development of ties and praised the National People's Congress of China for its constructive support for the promotion of relations.
The two sides further emphasized the necessity of using the potential of regional and extra-regional mechanisms.
The Iranian delegation also urged the exchange of experiences as the National People's Congress of China has formulated and ratified plans for the development of China.
Raisi is visiting Beijing at the official invitation of his Chinese counterpart Xi Jinping.
In March 2021, the foreign ministers of Iran and China signed a 25-year agreement to develop cooperation between the two countries in various fields.
The Iran-China Comprehensive Strategic Partnership was announced in a joint statement during a visit by the Chinese president to Tehran in 2016.