Russian Sports Minister Matytsin Welcomed by Sajadi
February, 15, 2023 - 16:58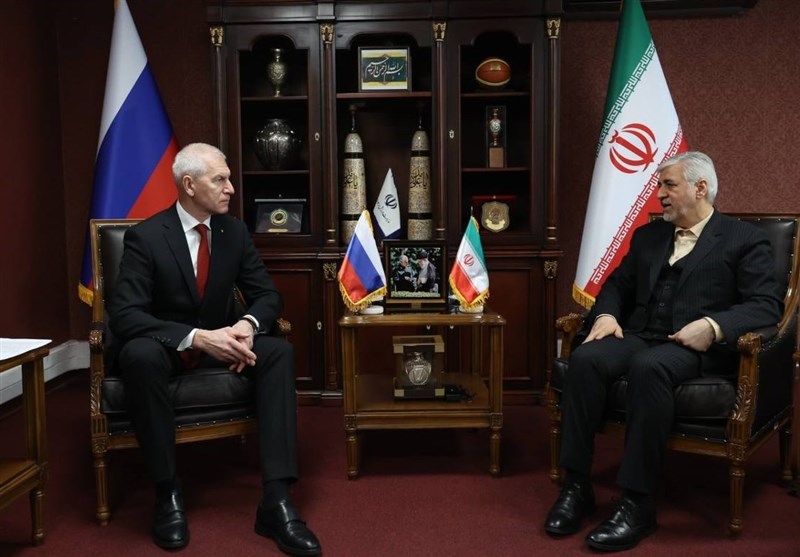 TEHRAN (Tasnim) – Iranian Sports Minister Hamid Sajadi and his Russian counterpart Oleg Matytsin met in here on Wednesday.
Matytsin, along with his accompanying delegation, was welcomed by Sajadi at Iran's sports ministry headquarters.
During the one-day trip, the two sides will sign a memorandum of understanding (MoU) on bilateral sports cooperation.
"First, it is such an honor to be here in Tehran. I am grateful for all the cooperation that Iran has had with Russia in the field of sports," Matytsin said.
"I predict a bright future for Russia and Iran in the field of sports. In the current situation, where Russian sports are suffering cruel sanctions, with the help of countries like Iran, we can neutralize the effect of these pressures," he added.
Matytsin will also visit some sports facilities in Iran.