At Least 50,000 Killed in Turkey-Syria Quakes: UN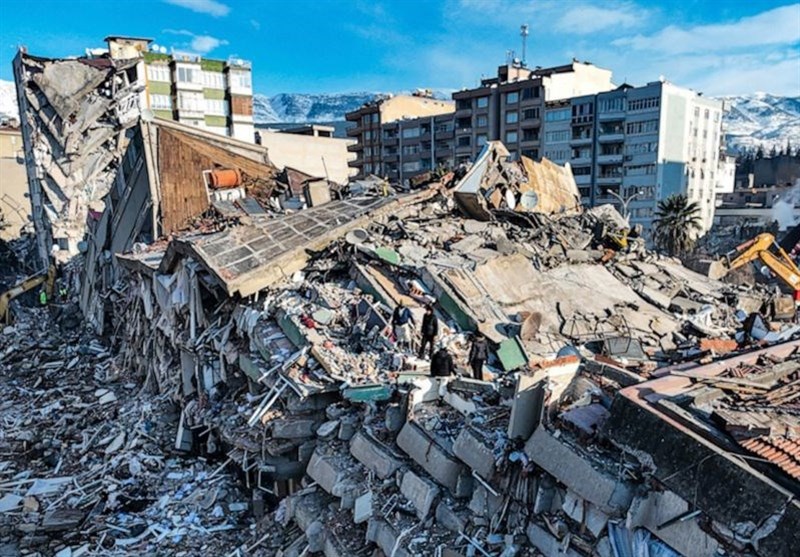 TEHRAN (Tasnim) – The devastating earthquakes that struck Turkey and Syria killed at least 50,000 people, injured many more, left tens of thousands missing, and displaced hundreds of thousands, according to the UN humanitarian chief on Tuesday.
Martin Griffiths told the UN Security Council that three weeks after the magnitude 7.8 quake hit southern Turkey and northern Syria, followed by strong aftershocks including on Monday, the scale of the disaster is now much clearer: At least 44,000 people have been killed in Turkey and about 6,000 in Syria mainly in the rebel-held northwest, ABC reported.
The UN flash appeal for $397.6 million to help Syrian quake victims is 42% funded and the $1 billion appeal for victims in Turkey is just 7.4% funded – and this only covers emergency needs for the next three months, UN spokesman Stephane Dujarric said Tuesday.
Griffiths told the council meeting focusing on Syria that before the earthquakes 15.3 million people – 70% of the country's population – needed humanitarian assistance, and he said he saw during a post-quake visit that in harsh winter conditions entire neighborhoods have been destroyed.
"Early assessments indicated 5 million people in Syria require basic shelter and non-food assistance," the undersecretary-general for humanitarian affairs said. "In many areas, four to five families are packed into tents, with no special facilities for older people, people with chronic illnesses or those with disabilities."
In addition, Griffiths told council members that hundreds of buildings are at high risk of collapsing, thousands more may need to be demolished, the risk of disease is growing amid a pre-quake cholera outbreak, and the price of food and other essential items is climbing higher.
"Women and children face increased harassment, violence and risk of exploitation and the need for psychosocial support is great," he said.
Griffiths said machines need to be imported to Syria to clear rubble, equipment is needed for makeshift hospitals, and tools are needed to restore access to drinking water.
"The UN is working to address unintended obstacles generated by sanctions and counterterrorism laws, including procurement hurdles and delays for materials to repair essential infrastructure, medical supplies, or security equipment for our operations," he said.
As for Turkey the two very large earthquakes on Feb. 6 "caused an estimated $34.2 billion in direct physical damages," the equivalent of 4% of the country's 2021 GDP, according to a World Bank rapid damage assessment report released Monday.
The report said recovery and reconstruction costs will be much larger, potentially twice as large, and that GDP losses associated to economic disruptions will also add to the cost of the earthquakes.