IAEA Board of Governors Urged to Avoid Politicizing Iran Case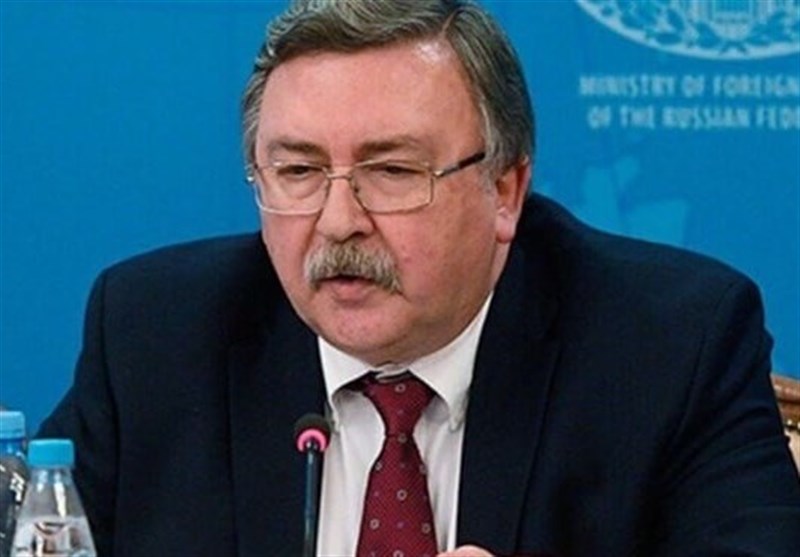 TEHRAN (Tasnim) – Russia's representative to international organizations in Vienna, Mikhail Ulyanov, expressed hope that the forthcoming session of the IAEA Board of Governors would demonstrate a responsible approach to the Iranian file and avoid unjustifiable politicization.
"I hope that the forthcoming session of the #IAEA Board of Governors will refrain from unjustifiable politicization of the Iranian file and will demonstrate a responsible approach to this issue," Ulyanov wrote in a tweet on Monday.
He also noted that attempts to spark "heated debates" on this topic, including 84% enrichment, had failed.
In another tweet on the previous day, Oliyanov wrote about the agenda items at this meeting. "Such agenda items as #AUKUS, the Iranian nuclear program and nuclear safety, security and safeguards in Ukraine will be the focus of attention."
The IAEA announced that the Board of Governors meeting began on March 6 in Vienna and will continue until March 10. The director general of the agency, Rafael Grossi, delivered the opening statement.
Iran and the IAEA have agreed to take steps aimed at facilitating enhanced cooperation and expediting the resolution of outstanding safeguards issues.
The Atomic Energy Organization of Iran (AEOI) and the IAEA issued a joint statement on Saturday at the end of a two-day visit by Grossi to Tehran, saying both sides recognized that such positive engagements between Iran and the IAEA can pave the way for wider agreements among state parties.
Iran and the IAEA are currently in a dispute triggered by the agency's Israeli-influenced accusations, which were leveled against Tehran's peaceful nuclear activities. The IAEA insists to probe into what the agency claims are "uranium traces" found at "undeclared nuclear sites" in Iran.
Iran has dismissed the claim as "politically motivated."