Multiple Dead in Shooting in Germany's Hamburg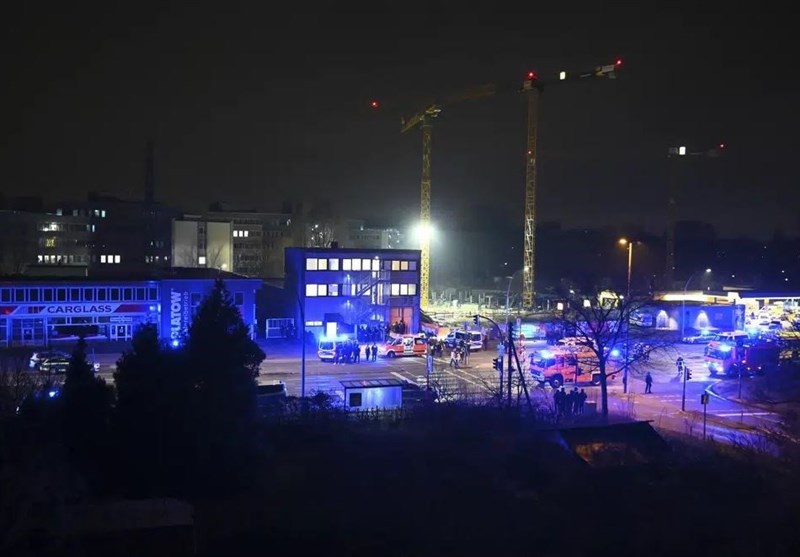 TEHRAN (Tasnim) – Shots were fired inside a building used by Jehovah's Witnesses in the northern German city of Hamburg on Thursday evening, with several people killed and wounded, police said.
Early Friday morning, investigators could be seen working outside the building as a light snow fell, placing yellow cones on the ground and windowsills to mark evidence.
"We only know that several people died here; several people are wounded, they were taken to hospitals," police spokesperson Holger Vehren said of the shooting in the Gross Borstel district of Germany's second-biggest city.
He said he had no information on the severity of the injuries suffered by the wounded. Police did not confirm German media reports, which named no sources, of six or seven dead, AP reported.
In a Twitter update in the early hours Friday, Hamburg police said they believed there was only one shooter and they were gradually rolling back security forces from the area.
The scene of the shooting was the Jehovah's Witnesses' Kingdom Hall, a modern and boxy three-story building next to an auto repair shop.
Jehovah's Witnesses are part of an international church, founded in the United States in the 19th century and headquartered in Warwick, New York. It claims a worldwide membership of about 8.7 million, with about 170,000 in Germany.
Members are known for their evangelistic efforts that include knocking on doors and distributing literature in public squares. The denomination's distinctive practices include a refusal to bear arms, receive blood transfusions, salute a national flag or participate in secular government.