UN Observes International Day to Combat Islamophobia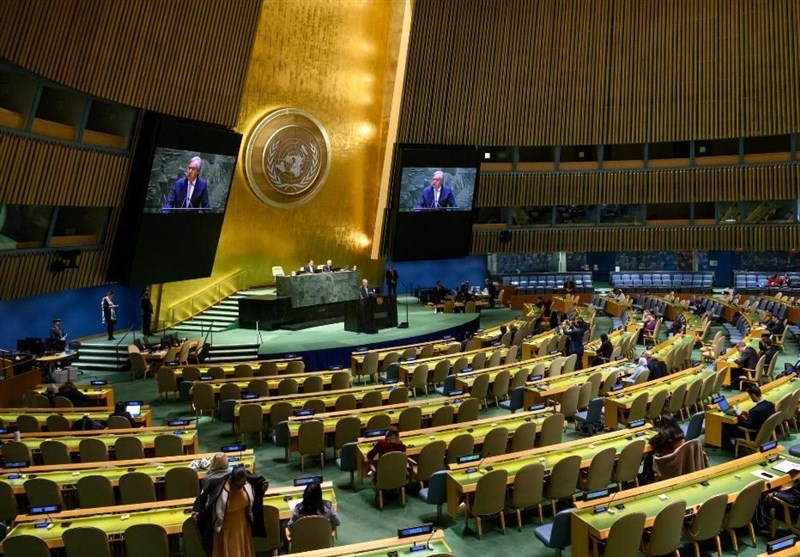 TEHRAN (Tasnim) – The United Nations observed the first International Day to Combat Islamophobia with a special event on Friday, emphasizing the need for concrete action against rising hatred, discrimination, and violence against Muslims.
The observation followed the unanimous adoption of a UN General Assembly resolution last year, which proclaimed March 15 as such an international day, calling for global dialogue that promotes tolerance, peace, respect for human rights and religious diversity.
Nearly 2 billion Muslims worldwide face bigotry and prejudice solely because of their faith, according to UN Secretary General Antonio Guterres. Moreover, Muslim women face "triple discrimination" because of their gender, ethnicity, and faith. Discrimination towards any group "diminishes us all," said Guterres, urging people to stand up against it, according to Xinhua.
Guterres highlighted UN measures such as a Plan of Action to Safeguard Religious Sites and called for ramping up political, cultural, and economic investments in social cohesion.
The UN is working with governments, regulators, technology companies and the media "to set up guardrails, and enforce them," and has launched other policies such as a Strategy and Plan of Action on Hate Speech and the Our Common Agenda report.
The event was co-convened by Pakistan, whose Foreign Minister Bilawal Bhutto Zardari stated that animosity and institutional suspicion of Muslims and Islam across the world have only escalated to epidemic proportions since the tragedy of 9/11.
Csaba Korosi, president of the UN General Assembly, urged countries to uphold freedom of religion or belief, which is guaranteed under the International Covenant on Civil and Political Rights. Korosi said education is crucial to understanding why these phobias exist and can transform how people perceive each other.
Guterres called for the elimination of the "poison" of anti-Muslim bias, emphasizing that the world's nearly 2 billion Muslims reflect humanity in all its diversity and are from all corners of the world.
He underlined that Muslims face institutional discrimination, which manifests in socioeconomic exclusion, discriminatory immigration policies, and unwarranted surveillance and profiling.
The secretary-general noted that beyond structural Islamophobia, Muslims suffer personal attacks, hateful rhetoric, and stereotyping.