Global Sit-Ins Campaign 'End the Siege' Denounces US, EU Sanctions on Syria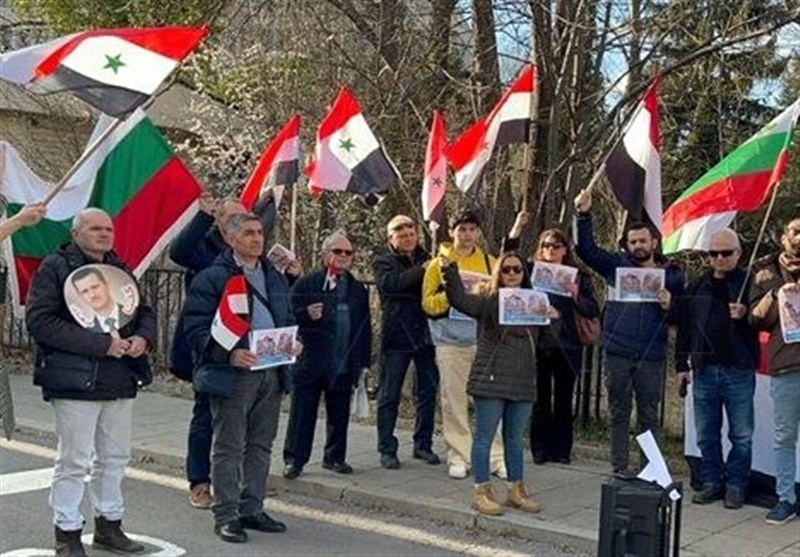 TEHRAN (Tasnim) – People in several countries participated in sit-ins on Saturday as part of the 'End the Siege' campaign aimed at denouncing the devastating effects of US and European Union sanctions on Syria.
The campaign, joined by organizations from a dozen countries, including Jordan, Palestine, Lebanon, the UK, Germany, and Canada, aimed to bring attention to the immense human suffering caused by the sanctions.
In Rome, Italy, members of the No-War Network and the US Citizens for Peace and Justice held a sit-in in front of the Coliseum. Demonstrators at the sit-in criticized the US for profiting from Syrian oil and wheat and called for the country to leave Syria to alleviate the poverty in the region.
Italy and Syria once had a strong relationship, but in 2012, Italy closed its embassy in Damascus, joining its Western allies in doing so. In 2019, there was talk of normalizing relations with Damascus and reopening the embassy, but this did not happen.
The recent earthquake in Syria has further worsened the already deteriorating economic and humanitarian situation. UN sources report that 70 percent of the population needed humanitarian assistance due to the war and sanctions even before the earthquake tragedy.
In Bulgaria, Syrian students, members of the Syrian community, and representatives of the International Campaign to end the embargo on Syria gathered in front of the Bulgarian foreign affairs ministry, demanding the lifting of the embargo and unilateral coercive measures imposed on the Syrian people. The participants called for allowing all necessary aid materials to access Syrians to contribute to the country's reconstruction, especially after the devastating earthquake.
The participants raised the Syrian and Bulgarian national flags, photos of the earthquake's aftermath, and banners calling for breaking the blockade. A spokesperson on behalf of Bulgarian movements and parties emphasized the moral and humanitarian duty of all countries, especially EU countries, to lift the imposed sanctions immediately.