Russian Official Warns of 'Hypersonic' Response to ICC Arrest Warrant for Putin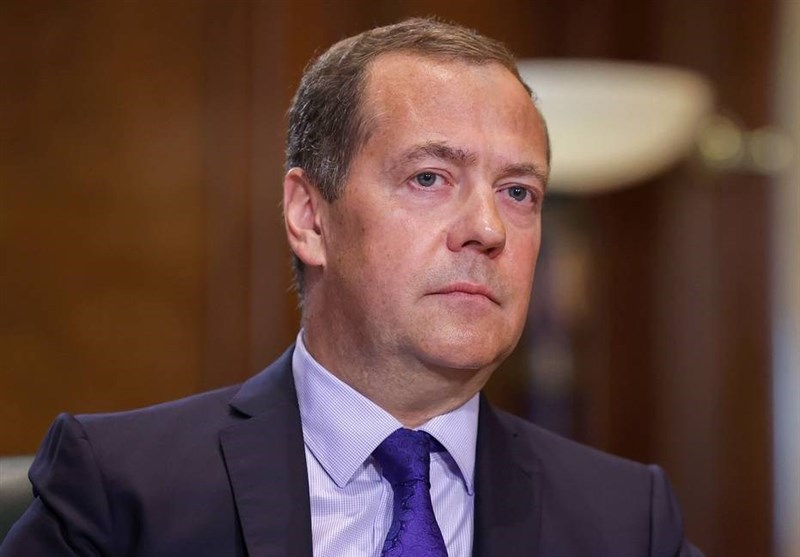 TEHRAN (Tasnim) - Deputy Chairman of the Russian Security Council Dmitry Medvedev warned of "disastrous consequences" for international law following the ICC's decision to issue an arrest warrant for Russian President Vladimir Putin.
Speaking on Telegram, Medvedev said the ruling against the leader of a nuclear power that isn't party to the International Criminal Court is harsh and would lead to a collapse of the principles of law, including the postulate of the inevitability of punishment.
"No one now will be turning to international institutions. Everyone will be making agreements between themselves. All the foolish decisions of the UN and other organizations will be bursting at the seams. A dark decline of the entire system of international relations is coming. Trust has been exhausted," Medvedev said.
He added that ICC judges shouldn't have raised their hand against a major nuclear power and urged them to "watch the skies closely."
"I'm afraid, gentlemen, everyone is answerable to God and missiles," Medvedev said, "It's quite possible to imagine how a hypersonic Oniks fired from a Russian warship in the North Sea strikes the court building in the Hague. It can't be shot down, I'm afraid. And the court is just a pathetic international organization, not the people of a NATO country. So, they won't start a war. They'll be scared. And no one will be sorry."
The ICC's arrest warrant accuses Putin and Lvova-Belova of "unlawful deportation" of Ukrainian children. Kremlin Spokesman Dmitry Peskov commented on the ruling by saying Moscow doesn't recognize ICC jurisdiction.