Russia Slams West for Seeking to Destabilize Iran Using Pseudo-Humanistic Pretexts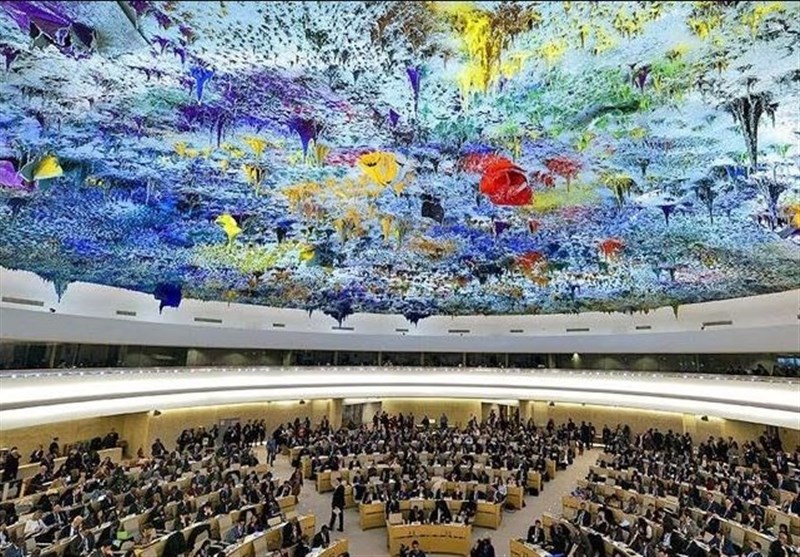 TEHRAN (Tasnim) – The Russian delegation to the 52nd session of the UN Human Rights Council slammed Western countries for using pseudo-humanistic pretexts to destabilize countries they dislike, with Iran being a prime example.
"Russia has persistently rejected attempts to politicize human rights-related topics, which are used by the West as an instrument to put pressure on countries that don't wish to follow the path imposed on them from the outside," Stanislav Kovpak of the Russian delegation to the 52nd session of the UN Human Rights Council said on Monday, according to TASS.
"The example of Iran demonstrates how pseudo-humanistic pretexts are used by Western countries to continue their old course toward destabilizing the domestic situation in those countries they don't like, including by means of instigating riots and violence."
He highlighted the harder line taken in the "illegitimate sanctions regime (against Tehran), which is provoking serious humanitarian consequences."
"The anti-Iranian sanctions looked particularly loathsome amid the COVID-19 pandemic that spared no country," he said, adding that these sanctions strip Iran of the possibility of buying medicines to treat serious diseases, including in children.
The ongoing sanctions pressure "vividly demonstrates what the West's false statements about their alleged concern for the rights of this country's people are worth," he stressed.
The Russian delegation expressed indignation over the recommendations voiced by the special rapporteur on Iran Javaid Rehman concerning sanctions against certain individuals and organizations.
"Instead of helping Iran resolve its problems, the expert is only whipping up the uproar and inflaming anti-Iranian sentiment," Kovpak added.