Iranian Spokesman Condemns Israeli Minister's Racist Comments, Urges Muslim Unity against Tel Aviv Regime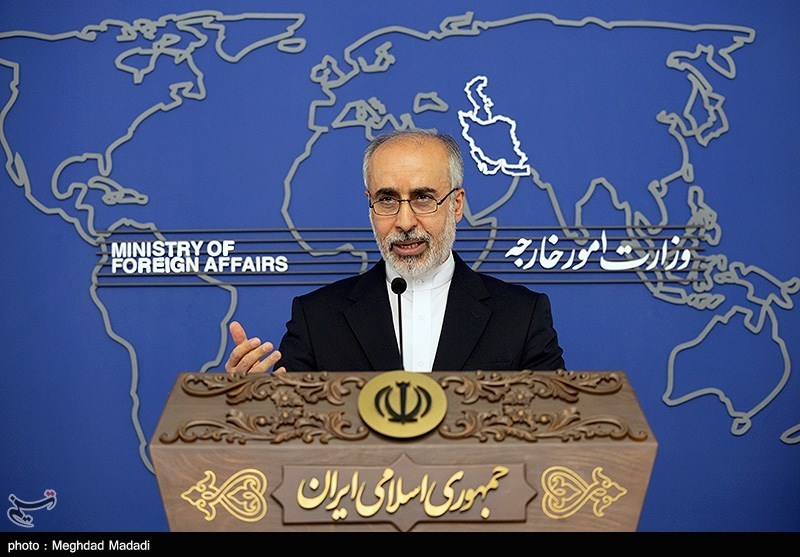 TEHRAN (Tasnim) – Iran's Foreign Ministry spokesman condemned the Israeli finance minister's recent racist and provocative about Palestinians.
Nasser Kanaani wrote in a post published on his Twitter page on Tuesday that such remarks clearly show the aggressive and avaricious nature of the occupying regime regarding all nations in the region, including Jordan.
Kanaani also urged unity among Islamic countries and resistance against the Zionist regime as the key to victory.
The Israeli finance minister claimed on Monday that there is no such thing as a Palestinian people, history, or culture.
Bezalel Smotrich said Palestinians are "an invention of the past century".
"There are no Palestinians because there are no Palestinian people," he said.
"There are Arabs around who don't like it, so what do they do? They invent a fictitious people and claim fictitious rights to the land of Israel, only to fight the Zionist movement," he added.
"It is the historical truth, it is the biblical truth... the Arabs in Israel must hear it, as well as certain Jews who are confused in Israel, this truth must be heard here at the Elysee Palace (in Paris), and at the White House in Washington, and everyone must hear this truth," Smotrich said.
Palestinian Prime Minister Mohammad Shtayyeh has also strongly condemned the remarks by the far-right Israeli minister, describing them as evidence to the regime's "racist ideology."
Shtayyeh said Smotrich's "inflammatory statements are consistent with the first Zionist sayings of a land without a people for a people without a land."
He said the comments were "conclusive evidence of the extremist, racist Zionist ideology... of the current Israeli government."
Smotrich has a history of making such provocative remarks against Palestinians.
In February, he called for the Palestinian town of Huwara in the occupied West Bank to be wiped out.
The remarks emboldened hundreds of Israeli settlers to attack Palestinian homes and cars in the town. One Palestinian was killed and hundreds more injured as a result.