West Brings Humankind Closer to Nuclear Armageddon: Russian Envoy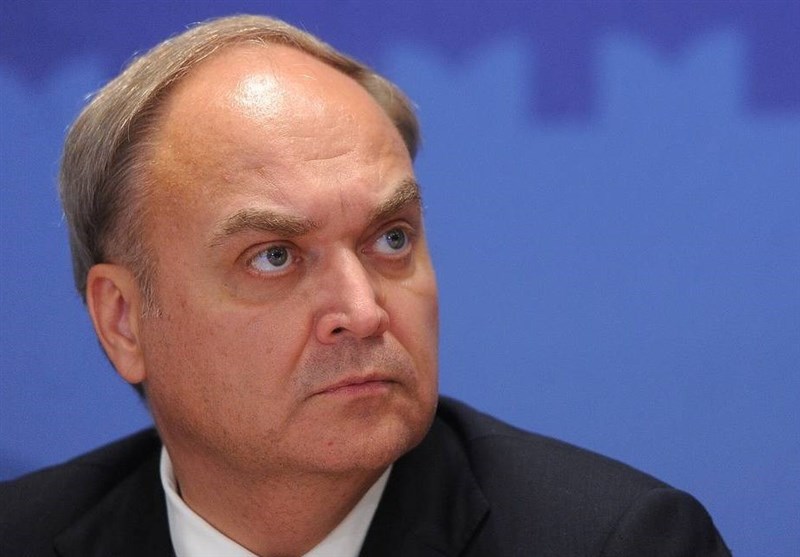 TEHRAN (Tasnim) – Western countries led by the US have decided to bring humankind to the brink of a nuclear Armageddon, Russia's Ambassador to the US Anatoly Antonov said in Washington on Wednesday.
He was responding to statements by US officials that depleted-uranium munitions are a standard type of weapons that's been used for decades and doesn't pose any heightened risk, TASS reported.
"Commenting on this kind of nonsense is really hard. US officials have reached a new low with their irresponsible statements. There is a continuous flow of lethal weapons to Ukraine, which are used to annihilate civilians, residential areas, schools, hospitals, kindergartens," Antonov said, according to a statement from the embassy.
"It seems that the enlightened West, led by Washington, has irrevocably decided to bring humanity to a dangerous line, beyond which a nuclear Armageddon is looming ever more distinctly."
According to a statement published on Monday, UK Minister of State for Defense Annabelle Goldie wrote in response to an inquiry from a member of the House of Lords that the British government would send Ukraine munitions containing depleted uranium and featuring enhanced effectiveness against armored vehicles.
Russian President Vladimir Putin said Tuesday that Russia will have to react appropriately to the fact that the "collective West begins using weapons with a nuclear component.".