Iran's FM Slams Crackdown on Peaceful Protests in France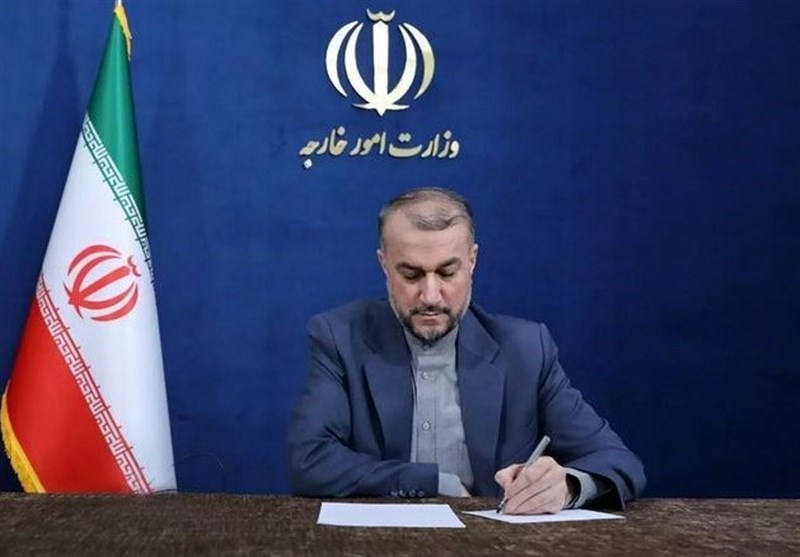 TEHRAN (Tasnim) – Iran's Foreign Minister Hossein Amirabdollahian denounced the crackdown on the peaceful demonstrations in France, urging the French government to observe human rights and avoid violence against the protesters.
"We strongly condemn the crackdown on peaceful protests by the French people," Amirabdollahian wrote in a French-language post on his Twitter account on Friday.
"We call on the French government to respect human rights and avoid resorting to force against the people of its own country who are pursuing their demands peacefully," the top Iranian diplomat added.
On Thursday, protesters gathered across France to demonstrate their opposition to the legislation to raise the retirement age by two years to 64.
Unions claimed 3.5 million people turned out across the country, while the authorities suggested the figure was much lower, at just under 1.1 million.
In the capital Paris, union leaders claimed that a record 800,000 people took part in a mostly peaceful march through the city – the police gave the figure as 119,000 – to demand that the government drop the fiercely contested change.
According to interior minister Gerald Darmanin, a total of 457 people were arrested and 441 security forces injured. He said 903 fires lit in the streets of Paris in the most violent day of protests since January.
On Wednesday, French President Emmanuel Macron rejected calls to stop pushing through his deeply unpopular pension plan. He insisted that the new law was necessary and would come into force later this year.
In a series of posts published on his Twitter page earlier on Friday, Iranian Foreign Ministry Spokesman Nasser Kanaani called upon French authorities to respond to the demands of hundreds of thousands of mainly peaceful protesters who have marched across the country against President Macron's pension reform, rather than to stoke unrest in other countries.
"The French government must talk to its people and listen to their voices. You cannot use such violence (against peaceful protesters) and preach morality sitting on a high chair," he wrote in one Persian-language tweet.
"French protesters are also waiting to see the collective response of European, Australian and Canadian female ministers in support of French protesting women," he added.
"We do not support destruction or rioting, but we maintain that instead of creating chaos in other countries, listen to the voice of your people and avoid violence against them," he wrote in another tweet.