'House of Occupiers on Fire', Iranian Spokesman Says after Anti-Bibi Protests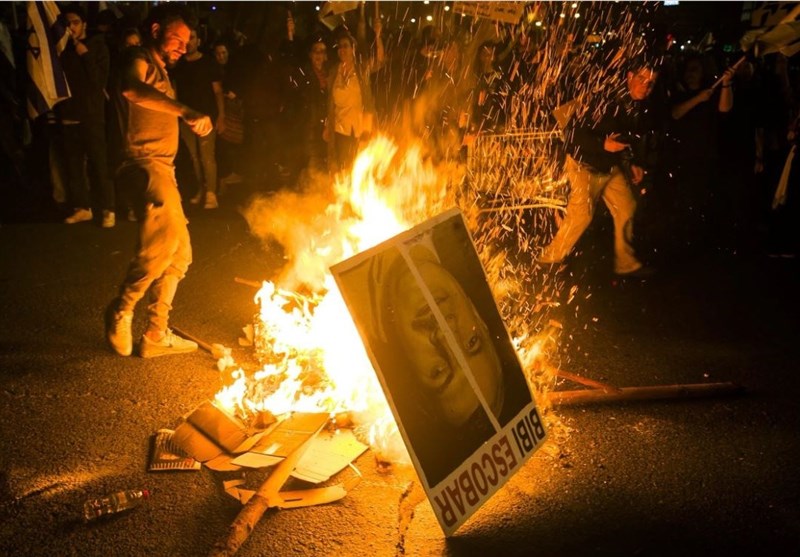 TEHRAN (Tasnim) – Iranian Foreign Ministry Spokesperson Nasser Kanaani reacted to the severe political crisis that has engulfed the Israeli regime, saying the house of the war-mongering occupiers is on fire.
"The house of the war-mongering occupiers is on fire," Kanaani said in a post on his Twitter account on Monday after tens of thousands of Israelis poured into the streets across the occupied territories for the third consecutive day this week in protest at Prime Minister Benjamin Netanyahu's proposed judicial reforms.
"The efforts of the criminal prime minister of the Israeli regime to increase his power and survive has triggered the most unprecedented protests and street clashes among usurpers of the land of Palestine, thus once again exposing the internal faultlines of the Zionist society," the Iranian spokesman added.
"What is preposterous is that the US and European countries, particularly Britain, keep supporting a fake regime which is built on occupation and apartheid under the pretext of democracy," he said.
The Monday protests came after Netanyahu fired the regime's minister for military affairs, Yoav Gallant, over his criticism of the controversial plan.
Netanyahu's proposed reforms seek to rob the Israeli Supreme Court of the power to overrule decisions made by the regime's new extremist cabinet and the Knesset, Press TV reported.
The changes will also enable lawmakers to override the court's rulings with a simple majority, while giving them a bigger say in the selection committee that appoints the judges.
Mass protests have gripped the Israeli regime since it announced the plan in January. Tens of thousands of demonstrators have faced off against police in the streets for the past 12 weeks.