China Says No Weapons Exports to Parties in Ukraine War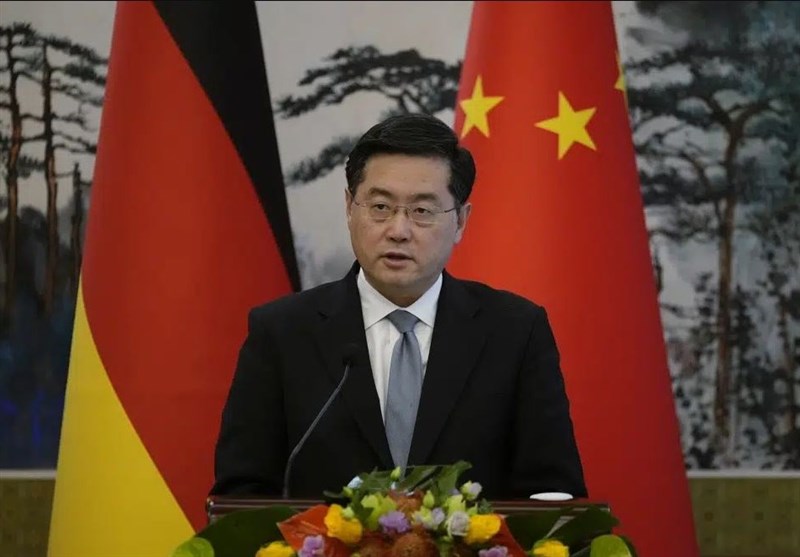 TEHRAN (Tasnim) - China's foreign minister on Friday said the country would not sell weapons to parties involved in the conflict in Ukraine and would regulate the export of items with dual civilian and military use.
Qin Gang was responding to concerns from the US and others that China was considering providing military assistance to Russia, AP reported.
Qin reiterated China's willingness to help facilitate negotiations to find a peaceful resolution to the conflict and said all parties should remain "objective and calm."
Speaking at a news conference with his visiting German counterpart Annalena Baerbock, Qin also blamed Taiwan's government for heightened regional tensions after Beijing held large-scale military drills.
On both Ukraine and Taiwan, Qin articulated well-worn defenses of Chinese policies that underscore Beijing's rejection of criticisms from the West, particularly the US.
"Regarding the export of military items, China adopts a prudent and responsible attitude," Qin said.
"China will not provide weapons to relevant parties of the conflict, and manage and control the exports of dual-use items in accordance with laws and regulations," he added.
China's ruling Communist Party sent warships and fighter planes near Taiwan last weekend in retaliation for a meeting between US House Speaker Kevin McCarthy and the island's president, Tsai Ing-wen.
China insists that self-governing Taiwan submit to its rule. Qin said the pursuit of independence by Taiwan's government and its foreign supporters — a veiled reference to chief ally the United States — were the reason for the tensions.