Iran Ready to Conclude JCPOA Talks: Spokesman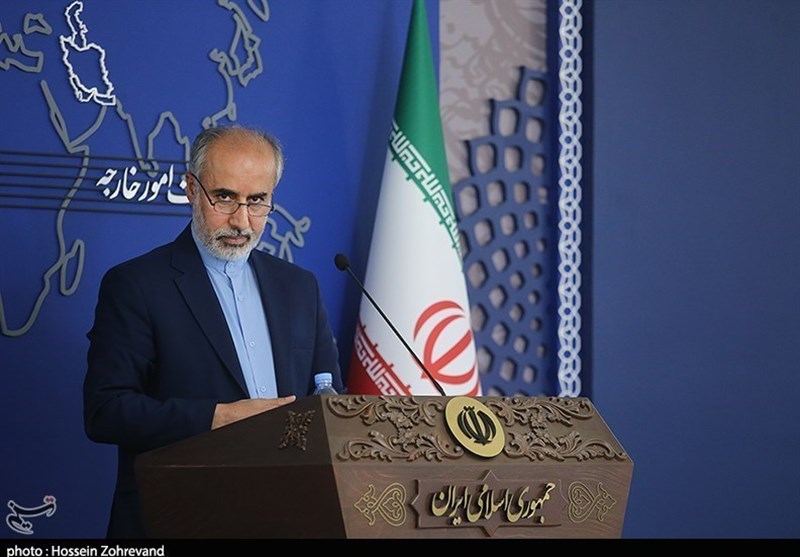 TEHRAN (Tasnim) – Reiterating Iran's readiness for the conclusion of negotiations on the revival of the 2015 nuclear deal and the removal of sanctions against Tehran, Foreign Ministry Spokesperson Nasser Kanaani warned the Europeans that such a window will not remain open forever.
Speaking to reporters at a weekly press conference on Monday, Kanaani said the fact that meetings over the Joint Comprehensive Plan of Action (JCPOA) have not been held for a while does not mean that the diplomatic efforts in this regard have been halted or ended in stalemate.
"The course of diplomacy is still open and the exchange of messages is in still in progress. I would emphasize that Iran is prepared for the conclusion of negotiations while maintaining its red lines," the spokesman added, but warned the European parties that the opportunity for the negotiations will not be available forever.
On the reports about the measures taken by certain European parties to torpedo the JCPOA talks, Kanaani cautioned the EU parties that any miscalculation or illogical action will draw a reaction from Iran, which has already given them a clear message.
"We made efforts to form the relations (with the EU) on the basis of mutual respect, but the European side unfortunately considered specific subjects and sadly acted as an impeding factor. As regards the JCPOA, the European parties, notably the JCPOA partners, unfortunately followed the US' wrong policy and linked the bilateral relations (with Iran) to the complicated situation resulting from the wrong US policy and obstructed the economic relations," the spokesman deplored.
Since April 2021, several rounds of talks between Iran and the five remaining parties to the JCPOA -Britain, France, Germany, China and Russia- have been held to bring the US back into the Iran deal.
The talks, however, have excluded American diplomats due to their country's withdrawal from the deal.