Iran, Russia to Ink MoU Worth $40 Billion in Coming Months: Oil Minister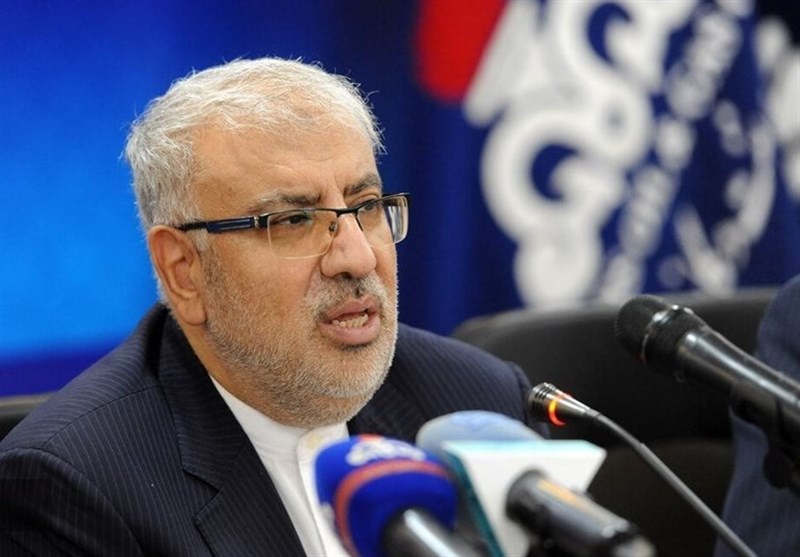 TEHRAN (Tasnim) – Iranian oil minister revealed the signing of a memorandum of understanding (MoU), valued at $40 billion, between Islamic Republic of Iran and Russian Federation in coming months.
Speaking on the sidelines of the closing Business-to-Business (B2B) meeting and also meetings held between heads of Iran-Russia Joint Economic Cooperaton Commission in Tehran on Thursday, Javad Owji stated that inauguration of 27th edition of Iran International Oil, Gas, Refinig & Petrochemical Exhibition dubbed "Iran Oil Show 2023" in the presence of Iranian First Vice President Mohammad Mokhber and Russian Deputy Prime Minister Alexander Novak was a significant event for further promoting bilateral ties in relevant fields.
More than 1,500 domestic companeis and over 200 foreign companeis, working in oil and gas fields, took part in this prestigious event, he said, adding that Russian oil and gas companies actively participated in this edition of exhibition as well.
He further noted that the two countries of Iran and Russia enjoy high potentials in the oil and gas sectors, adding, "Following the high-profile meetings held between Iranian and Russian presidents, good agreemetns were inked in the field of oil, gas and petrochemical sectors aiming to promote bilateral ties.
Iran and Russia are considered as main countries in the region and cooperation of the two countries can thwart sanctions imposed againt the two countries, Owji emphasized.
In addition to signing contract in energy sector, the two countries also inked cooperation documents in the field of knowledge-based companies, customs, trade and industries, the oil minister continued.
In conclusion, Owji pointed to the signing of a memorandum of understanding (MoU), valued at $40 billion, with Russia's Gazprom Company, and said that this major deal would be concluded between Iran and Russia in the coming months.