Pakistan Prioritizes Free Trade Agreement with Iran, Says Prime Minister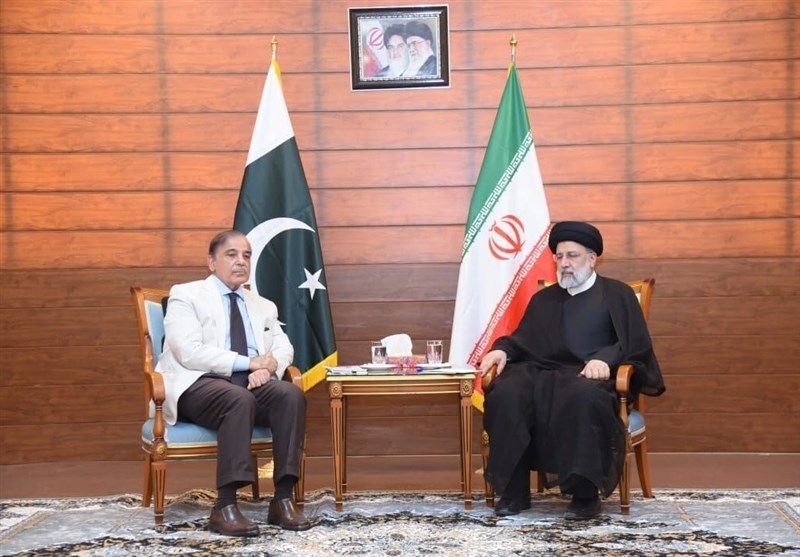 TEHRAN (Tasnim) - Pakistani Prime Minister Shehbaz Sharif stated on Friday that his country is focused on expediting the progress of a free trade agreement with Iran.
Taking to his official Twitter account, Sharif described his meeting with Iranian President Ebrahim Raisi as "very constructive and fruitful," highlighting their commitment to fully explore the potential of bilateral relations.
Furthermore, Sharif emphasized the significance of the joint inauguration of the Mand-Pishin border market and Polan-Gabd transmission line, noting that these developments will enhance the living standards of the people and create new opportunities for socio-economic development.
Sharif also acknowledged the untapped potential of border markets, expressing plans to unlock their benefits in due course. He specifically mentioned the Mand-Pishin marketplace as one of six other border points of interest.
The Pakistani Prime Minister commended the efforts of all those involved in completing the transmission line project in a remarkable four-month timeframe, addressing a pending matter since 2009.