Protests Erupt in Kashmir Over India Hosting G20 Meeting in Disputed Region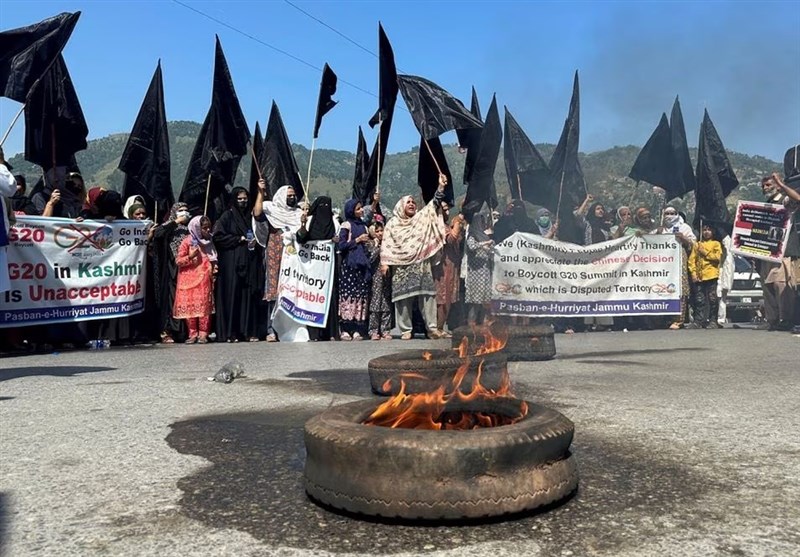 TEHRAN (Tasnim) – Hundreds of people gathered in Pakistan-administered Kashmir on Monday to denounce India's decision to host a G20 tourism meeting in its portion of the disputed Himalayan region, according to a government official.
The conference, taking place in Srinagar, Kashmir's summer capital, from Monday to Wednesday, has drawn opposition from Pakistan and China.
Protesters in Muzaffarabad and other cities voiced their discontent, chanting slogans like "Go India go back and boycott, boycott G20 boycott!" stated Raja Azhar Iqbal, the official.
Foreign Minister of Pakistan Bilawal Bhutto-Zardari visited the region and delivered a speech at Kashmir's legislative assembly on Monday, where he condemned the G20 gathering as illegal. He accused India of seeking legitimacy over its control of the disputed region and called attention to the "gross human rights violations" committed since Kashmir's special status was revoked and it was transformed into a federal territory in August 2019.
"They are misusing their position as G20 chair," he stated, urging the international community to acknowledge India's actions.
This G20 tourism working group meeting marks the first international event held in the region since its conversion.
Pakistan and India have engaged in three wars since gaining independence from Britain in 1947, with two of them centered on the dispute over Kashmir. While both countries claim the entire region, they exercise control over different parts. India hopes that hosting the meeting will help revive tourism in the picturesque Kashmir Valley.
Currently holding the G20 presidency, India is scheduled to host the annual summit in New Delhi this September.