Israeli Forces Injure 13 Palestinian Youths, Detain 14 in West Bank Refugee Camp Raid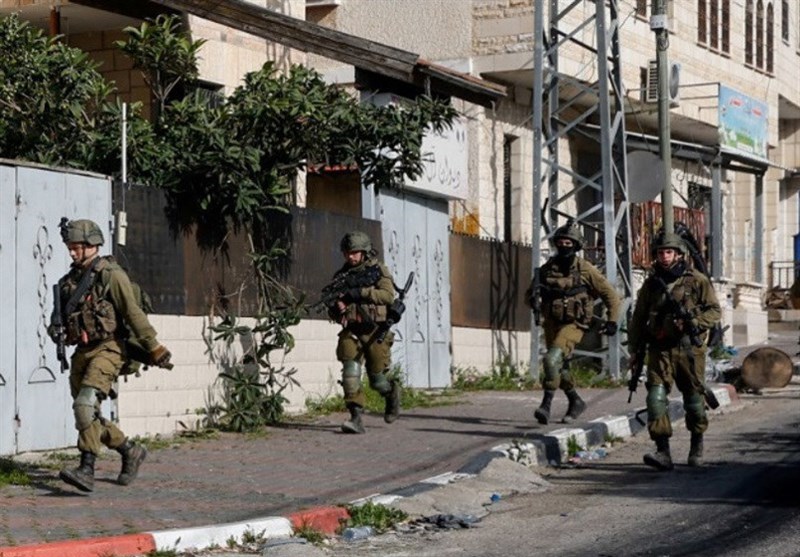 TEHRAN (Tasnim) – Israeli regime forces conducted a raid on the Aqabat Jaber refugee camp in the eastern West Bank city of Ariha, resulting in the injury of 13 Palestinian youths and the arrest of 14 others.
The incident occurred amidst escalating violence in the occupied territories.
According to Palestine's official Wafa news agency, local sources reported that Israeli troops entered the camp from multiple directions, deploying snipers on rooftops. More than 50 homes, including those belonging to the governor of Jericho and the Jordan Valley and his sons, were raided by the Israeli forces. Additionally, they surrounded a Palestinian house and fired rockets at it. During the operation, live rounds were fired at Palestinian youths, leaving 13 individuals wounded, with one in critical condition.
Eid Brahma, the director of the Palestinian Prisoner's Society in Jericho, confirmed the detention of 14 Palestinians by Israeli soldiers during the raid. Furthermore, the Israeli forces sealed off all entrances to the camp, preventing residents from entering or leaving. Ambulances were not allowed into the area, which was occupied by heavy military vehicles. The forces also confiscated surveillance camera recordings from shops and homes after conducting searches and causing damage.
Under the pretext of apprehending "wanted" Palestinians, Israeli forces frequently carry out raids in various cities of the occupied West Bank. These operations often lead to violent confrontations with local residents. In recent months, Israel has intensified its attacks on Palestinian towns and cities across the occupied territories, resulting in numerous casualties and arrests.