Iran, Russia Emphasize Broadening Cooperation in Petrochemical Industry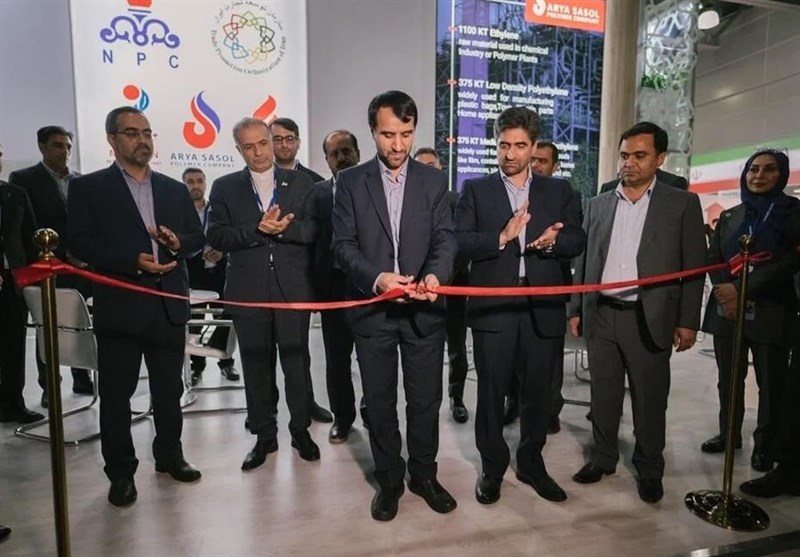 TEHRAN (Tasnim) – Iran and Russia stressed enhancing and strengthening cooperation in the petrochemical industry, an issue that was highlighted at the 13th International Exhibition of Machinery and Materials for Plastic Industry, launched in Moscow on June 06.
The 13th International Exhibition of Machinery and Materials for Plastic Industry, entitled "Rosplast", is a golden opportunity for the development of cooperation between Iran and Russia in this industry.
More than 740 leading Russian companies and companies from 31 other countries participated in this edition of the exhibition.
The pavilion of the Islamic Republic of Iran in the exhibition was inaugurated in the presence of Deputy Oil Minister and CEO of National Petrochemical Company (NPC) Morteza Shahmirzaei, Iran's Ambassador to Moscow Kazem Jalali and a number of Iranian lawmakers.
Five Iranian state-owned companies including Aryasasol Polymer Company, Maroon, Shazand and Amirkabir and Tabriz petrochemical companies along with three private companies active in the downstream petrochemical industries have displayed their latest products and achievements in the exhibition.
Speaking in an expert-level meeting among the senior managers of petrochemical industries of Iran and Russia, Shahmirzaei invited investors from Russia and other countries to invest in Iran's oil, gas and petrochemical projects.
Turning to Iran's experiences gained despite the sanctions imposed by the US government and Western countries, he added, "Once investment programs in Iran's petrochemical industry are put into operation, the installed capacity of the petrochemical industry will increase from 92 to 140 million tons at large, expandable to 200 million tons in a six-year program."
He drew a comparison between the petrochemical industry of the country before and after the victory of the Islamic Revolution and stated that the production capacity of the petrochemical industry of the country which stood at 1.5 million tons a year before the Islamic Revolution reached 92 million tons a year thanks to the high capability and potential of domestic experts.
The deputy oil minister further pointed out that the Islamic Republic of Iran is ready to present technical and engineering services and provide chemicals and catalysts required in Russia's oil and petrochemical industry in the sanctions period imposed against this country.
"Rosplast Moscow 2023" Exhibition kicked off on Tuesday, June 6 and will run until June 8. It is expected that more than 10 memoranda of understanding (MoUs) would be inked between Iranian and Russian companies on the sidelines of the exhibition.
Rosplast is a leading actively developing exhibition that demonstrates modern equipment, various materials and technologies for recycling and production of plastic goods.