Powerful Earthquake Kills at Least 632 in Morocco
September, 09, 2023 - 12:08
TEHRAN (Tasnim) - A powerful earthquake struck Morocco's High Atlas mountains late on Friday, killing at least 632 people, destroying buildings and sending residents of major cities rushing from their homes.
At least 632 people have been killed and 329 injured, according to Moroccan state media.
A local official said most deaths were in mountain areas that were hard to reach.
Residents of Marrakech, the nearest big city to the epicentre, said some buildings had collapsed in the old city, a UNESCO World Heritage site, and local television showed pictures of a fallen mosque minaret with rubble lying on smashed cars.
The Interior Ministry urged calm, saying in its televised statement on the death toll that the quake had hit the provinces of Al Haouz, Ouarzazate, Marrakech, Azilal, Chichaoua and Taroudant.
Morocco's geophysical centre said the quake struck in the Ighil area of the High Atlas with a magnitude of 7.2. The US Geological Survey put the quake's magnitude at 6.8 and said it was at a relatively shallow depth of 18.5 km (11.5 miles).
Ighil, a mountainous area with small farming villages, is about 70 km (40 miles) southwest of Marrakech. The quake struck just after 11 pm (2200 GMT).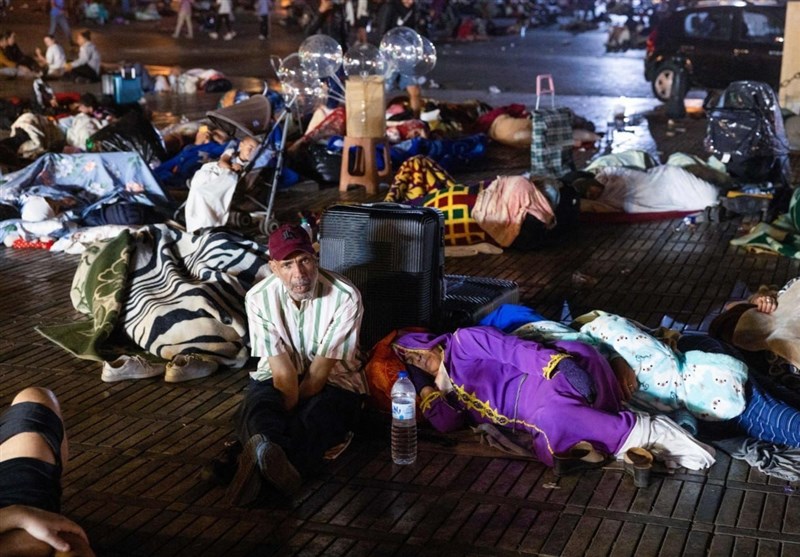 The earthquake is Morocco's deadliest since a 2004 tremor near Al Hoceima in the northern Rif mountains killed over 600 people.
In Marrakech some houses in the tightly packed old city had collapsed and people were working hard by hand to remove debris while they waited for heavy equipment, said resident Id Waaziz Hassan.
Footage of the medieval city wall showed big cracks in one section and parts that had fallen, with rubble lying on the street.