Iran to Complete First Phase of Chabahar National Launch Base in A Year
September, 14, 2023 - 17:15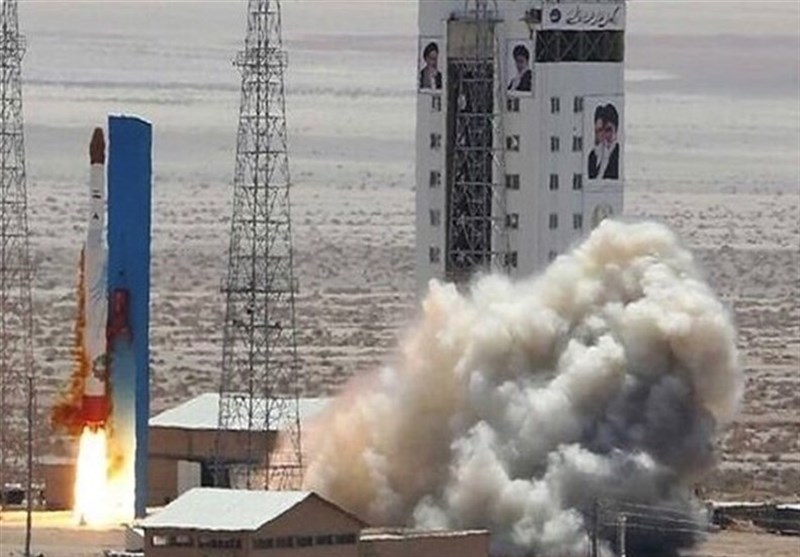 TEHRAN (Tasnim) – The spokesperson for the Iranian Space Organization, Hossein Daliriyan, revealed that the first phase of the Chabahar National Launch Base is set to be completed by the end of the Iranian year 1403 (March 2025).
Daliriyan expressed the organization's ambition to enable the launch of Sun-Synchronous satellites using solid-fuel tactical launchers in the first half of the year 1403.
Speaking in a televised program about the Chabahar Space Base's current status, Daliriyan underscored the significance of the Chabahar Base, considering it one of Iran Space Organization's most crucial projects, akin to a mega-project.
He highlighted the acquisition of the necessary funding and the commencement of the executive process, design, and construction of the Chabahar National Launch Base following direct orders from the president during the first meeting of the Supreme Space Council two years ago, held several months after the formation of the 13th administration.
He added that the funding has been secured, and construction is currently underway. The Chabahar National Launch Base comprises three primary phases, with the organization currently implementing the first phase.
Daliriyan expressed hope that by the first half of the year 1403, the base would possess the capability to launch Sun-Synchronous satellites using solid-fuel tactical launchers, allowing for the first launches from this base in the coming year.
He further shared the organization's aspirations to witness the completion of the first phase of the base, centered on launching missions in low Earth orbit, by early 1404. He highlighted the base's strategic location, providing a unique opportunity for the country to access various orbits. This strategic positioning aims to enable international launches from the base by the end of 1410 (March 2032). Daliriyan extended an invitation to neighboring countries to utilize the base's facilities and infrastructure for their own launches.
Moreover, Daliriyan emphasized the Leader of the Islamic Revolution's repeated emphasis on utilizing the potential of the sea and the coasts of Makran in the southeast of the country. He acknowledged past neglect in this regard but commended the 13th administration's serious consideration of this issue. Establishing a substantial space base in this region, where the country's space launches and launches for regional countries can occur, is expected to serve as a foundation for the area's prosperity.
Daliriyan concluded by noting that alongside construction and infrastructure projects in Chabahar, the organization is exploring various service initiatives for the region's inhabitants, such as water supply, with a view to contributing positively and constructively to the area's development.