Iran, China Emphasize Strengthening Bilateral Cooperation in Standards Sector
September, 23, 2023 - 14:32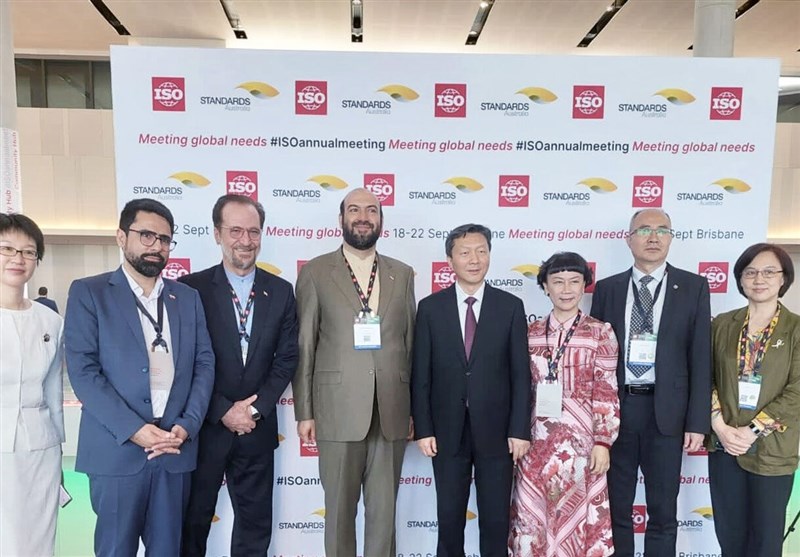 TEHRAN (Tasnim) – Officials from Iran and China stressed the need to enhance bilateral cooperation in the standards sector within the framework of the revision of the document of cooperation aimed at facilitating trade and economic relations.
Head of the Institute of Standards and Industrial Research of Iran (ISIRI) Mehdi Eslampanah met and held talks with his Chinese counterpart in Brisbane, Australia, on Saturday on the sidelines of the 45th meeting of the General Assembly of the International Organization for Standardization (ISO).
During the meeting, the two sides exchanged views on issues of mutual interest and voiced their readiness to share experiences in line with strengthening bilateral cooperation in the relevant field.
Eslampanah proposed that a draft of a memorandum of understanding (MoU) between standard organizations of the two countries will be formulated by the ISIRI and will be forwarded to the Chinese side.
The ISIRI chief invited his Chinese counterpart to visit Iran to take part in the 100th establishment anniversary of standardization in Iran and also in line with the facilitation of bilateral relations in the relevant field.
The head of China's standard organization, for his part, invited his Iranian counterpart to visit China to participate in China's Exclusive Exhibition, which will be held late in November.