IRGC Develops Water Landing Military Drone: Commander
September, 24, 2023 - 15:52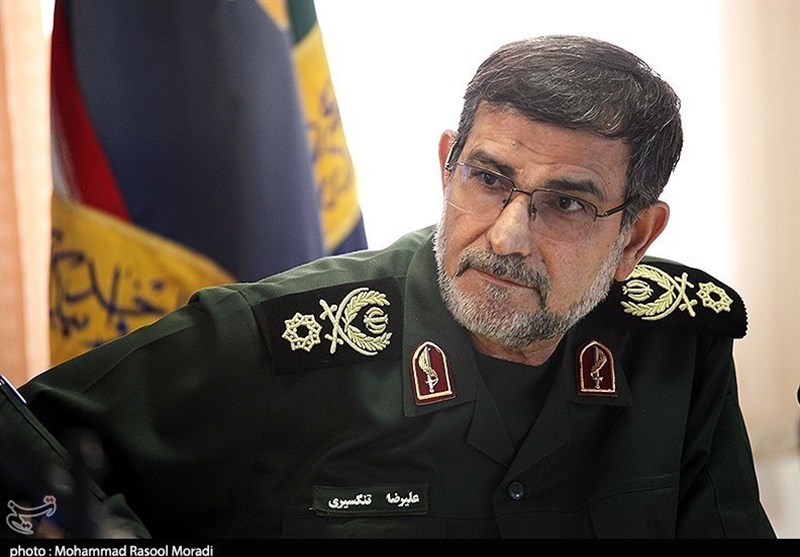 TEHRAN (Tasnim) – The Islamic Revolution Guards Corps (IRGC) is going to employ naval drones that are capable of landing on water and carrying missiles and bombs.
IRGC Navy Commander Rear Admiral Ali Reza Tangsiri announced on Sunday that his forces have manufactured military drones capable of taking off and landing on water.
The water landing UAVs can also carry missiles and bombs, he noted.
The general added that the IRGC Navy has also manufactured hybrid drones that have two separate engines for the launch and propulsion.
These drones can perform patrol and reconnaissance operations for 15 hours, the general stated, noting that they will soon join the IRGC Navy's fleet.
Last month, the chief of Staff of the Iranian Armed Forces said the country has developed such advanced defense products that the big military powers of the world are willing to acquire its achievements.
Major General Mohammad Hossein Baqeri said the world has acknowledged that Iran has developed its military capabilities not through reverse engineering or reproduction of foreign products, noting that even the world's major military powers have become interested in Iran's defense capabilities and are seeking to obtain its achievements.