Canadian Speaker Resigns After Honoring Former Nazi Division Fighter
September, 27, 2023 - 13:20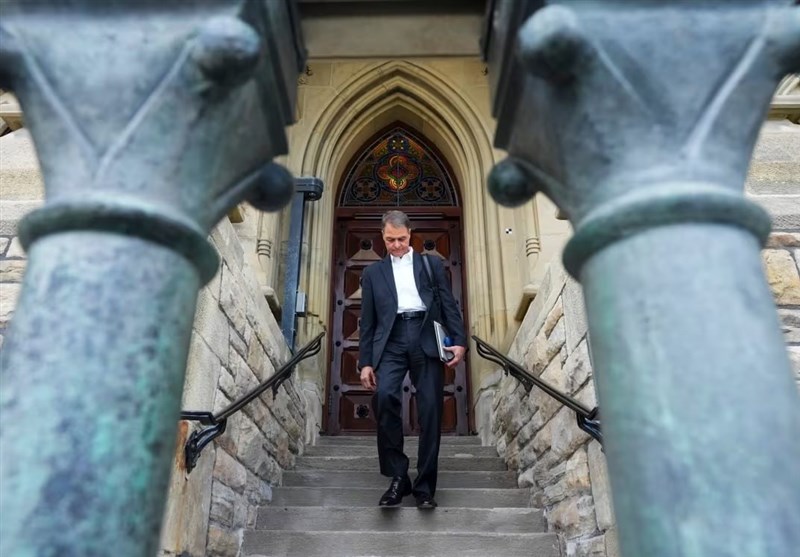 TEHRAN (Tasnim) – Canadian House of Commons Speaker Anthony Rota announced his resignation following a controversial incident in which he invited a former Ukrainian soldier with ties to a Nazi division to Parliament.
Rota's decision, effective at the end of Wednesday's sitting day, comes after widespread criticism from MPs of all parties who deemed the incident unforgivable.
"I have acted as your humble servant, carrying out the important responsibilities of this position to the very best of my abilities. The work of this House is above any of us. Therefore, I must step down as your Speaker. I reiterate my profound regret for my error in recognizing an individual in the House," Rota stated in his announcement, according to CBC.
Rota acknowledged that his "public recognition" of a former Nazi soldier had caused pain to individuals and communities, including Poles, and other survivors of Nazi atrocities.
Rota's resignation necessitates the selection of a new presiding officer to ensure the continued functioning of the House of Commons.
The controversy arose when Rota invited Ukrainian veteran Yaroslav Hunka to the parliamentary gallery during Ukrainian President Volodymyr Zelenskyy's address to Parliament. It was later revealed that Hunka had been part of the First Ukrainian Division, a voluntary unit under Nazi command that committed atrocities against Poles during World War II.
The fallout from Hunka's presence in Parliament has reverberated internationally. Poland's education minister has called for Hunka's extradition to face criminal penalties for his involvement in the Galician division.
Jewish rights group, the Friends of Simon Wiesenthal Centre (FSWC), has criticized Rota's action, stating that it compromised all 338 MPs and handed a propaganda victory to Russia. The FSWC has called for public hearings to investigate the incident and vetting process failures.
Another Jewish group, B'nai Brith, has called for the release of the Duchesne Commission's 1980s-era report to shed light on the extent of Ukrainian Nazi activities in post-Second World War Canada. Reports suggest that up to 2,000 Ukrainian members of Hitler's Waffen-SS were admitted to Canada after the war.
Government House Leader Karina Gould, who is of Jewish descent, expressed her horror at the situation, stating, "My family are Jewish Holocaust survivors. I would have never in a million years stood and applauded someone who aided the Nazis."
Rota's initial resistance to resigning ended when he lost support from key Liberal cabinet ministers, indicating the precariousness of his position.
The controversy surrounding Rota's invitation and recognition of Hunka has deeply embarrassed the House and Canada on an international scale. The House unanimously agreed to hold an election for a new Speaker next Tuesday, with Bloc Québécois MP Louis Plamondon serving as interim Speaker in the meantime.