Pakistani Taliban Militants Attack Police Post in Eastern Punjab
October, 01, 2023 - 10:50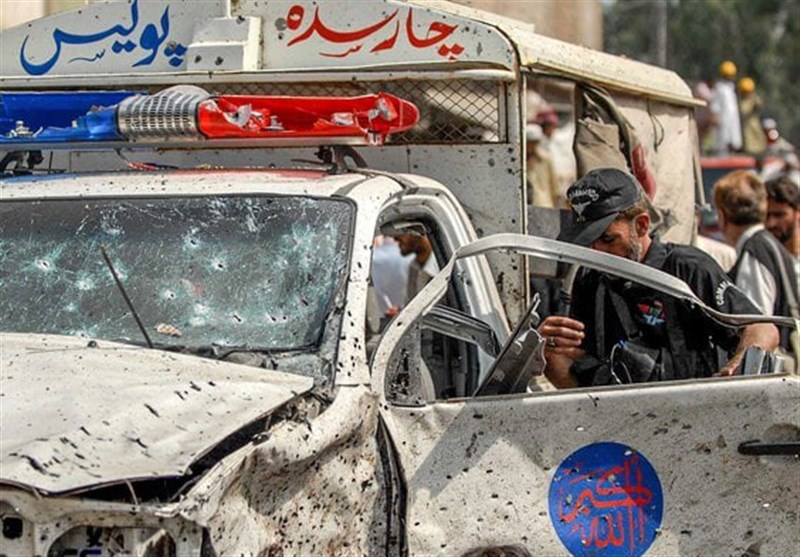 TEHRAN (Tasnim) – Pakistani Taliban militants launched an assault on a police post in eastern Punjab province early Sunday, resulting in the death of one officer and leaving three others wounded.
The incident prompted a fierce firefight in which two of the attackers were killed, according to officials, AP reported.
The attack unfolded in the Mianwali district of Punjab province and quickly escalated as reinforcements rushed to the besieged police post, revealed Imran Nawaz, a spokesperson for the counterterrorism police.
Nawaz stated, "A group of 10 to 12 militants attacked the Kundal police post in the Easa Khel area of Mianwali, close to the northwestern Khyber Pakhtunkhwa province, after midnight."
He further added, "The exchange of gunfire continued for hours during which two of the attackers were killed and a third was injured but escaped with others."
Nawaz also noted that a search operation was in progress to apprehend the remaining attackers.
In the wake of the attack, Mohammad Khurasani, a spokesperson for Tehrik-e-Taliban Pakistan, or TTP, claimed responsibility for the assault.
The Pakistani Taliban are a distinct group but they maintain an alliance with the Afghan Taliban. The Afghan Taliban gained control of Afghanistan in August 2021 following the withdrawal of US and NATO forces from the country. This development has emboldened the TTP, who frequently conduct attacks near the Afghan border and in various regions of the country.