Iran Wins Bronze in Canoe Sprint: 2022 Asian Games
October, 02, 2023 - 09:23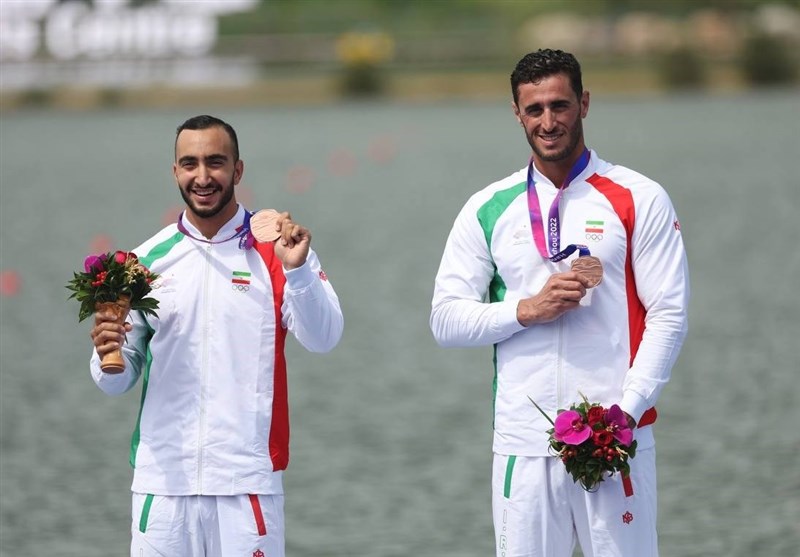 TEHRAN (Tasnim) – Iran's Peyman Ghavidel and Sepehr Saatchi won a bronze medal in the Men's Canoe Sprint of the 2022 Asian Games on Monday.
The Iranian duo took the bronze medal, crossing the line with a time of 1:39.291 minute.
Bu Tingkai and Wang Congkang of China won the gold with 1:36.658 and Korean pair Cho Gwang-hee and Jang Sang-won came second with 1:37.690.
A record high of nearly 12,500 athletes from 45 countries and territories compete across 40 sports in the 2022 Asian Games.
Iran has sent 289 male and female athletes to the Games in 34 sports events.