Top Iranian General Hopes for Muslim Unity Inspired by Teachings of Prophet
October, 02, 2023 - 16:03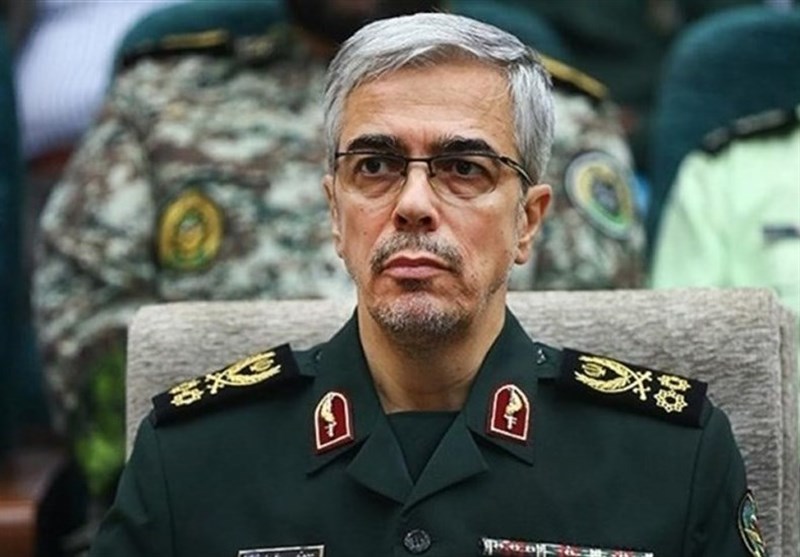 TEHRAN (Tasnim) – In a congratulatory message to his Muslim counterparts on the birth anniversary of Prophet Muhammad (PBUH), Chief of Staff of the Iranian Armed Forces Major General Mohammad Hossein Baqeri expressed hope for strong unity among Islamic nations across the world.
The top Iranian commander sent separate messages to the heads of armed forces of Islamic countries on Monday, offering warm wishes on the birthday of Prophet Muhammad (PBUH).
While the arrogant powers seek to sow discord and division among Muslims in the era of "modern ignorance", the teachings of Prophet Muhammad (PBUH) serve as a superb model of perfection and embody the best path to bliss and guidance for humanity, the commander added.
He also expressed hope that concerted action and mutual determination of Muslims would result in closer unity and solidarity among Islamic nations and communities and the promotion of Islam all over the globe.