China Offers Support to 'Restore Peace' in Middle East
November, 20, 2023 - 10:11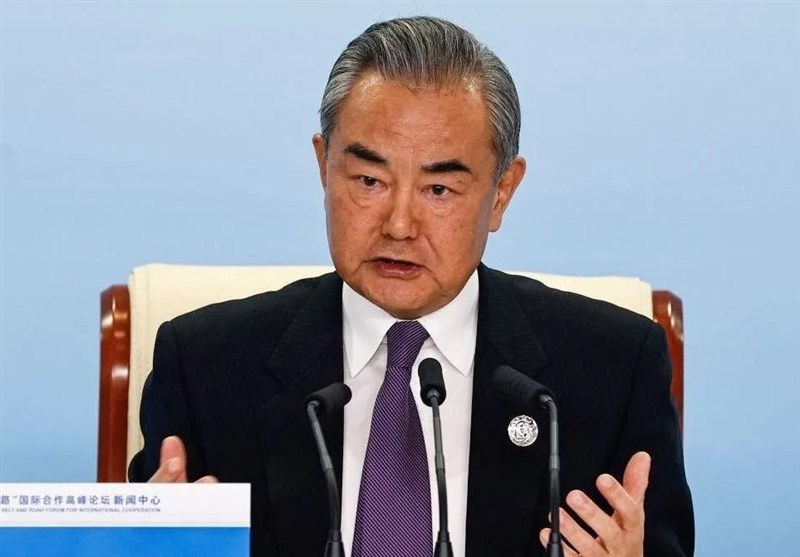 TEHRAN (Tasnim) – China's Foreign Minister Wang Yi addressed a delegation of Muslim officials, expressing Beijing's willingness to aid in restoring peace in the Middle East.
In a meeting on Monday with diplomats from Arab and Muslim-majority nations, Wang emphasized the urgency of collaboration to pacify the situation in Gaza and reestablish harmony in the region.
"Let us work together to quickly cool down the situation in Gaza and restore peace in the Middle East as soon as possible," Wang conveyed to the visiting delegation.
Highlighting the dire circumstances in Gaza, Wang underscored the global impact of the humanitarian crisis, questioning the ethical standpoint and humanity's fundamental principles. He urged concerted efforts to address the unfolding catastrophe that resonates across all nations.
Saudi Arabia's Foreign Minister, Prince Faisal bin Farhan Al Saud, echoed the sentiments, emphasizing the crucial role of the international community in halting Israel's actions. He stressed the necessity for global responsibility in putting an end to the ongoing conflict.
The delegation comprises officials from Saudi Arabia, Jordan, Egypt, Indonesia, Palestine, and the Organization of Islamic Cooperation. Their visit to China is part of a broader initiative aimed at advocating for an immediate cessation of hostilities in Gaza and bolstering the provision of humanitarian aid to the territory.
Moreover, the delegation seeks to escalate pressure on Western nations to reject Israel's characterization of its military offensive in Gaza as self-defensive. They intend to engage with officials from the permanent members of the UN Security Council to amplify their cause.
Earlier this month, an Arab-Islamic summit convened by Saudi Arabia emphatically demanded an end to the Gaza siege, unrestricted access to humanitarian aid, and a cessation of arms sales to Israel. The summit vehemently condemned what it termed as "Israeli aggression on the Gaza Strip," decrying the war crimes and brutal acts by the Israeli government.
More than 13,000 people killed in Gaza since Israeli bombardment began on October 7.