MP: Straw's Visit to Tehran Acceptable Only for Offering London's Apology
TEHRAN (Tasnim) – Iranian nation will accept former British Foreign Secretary Jack Straw's visit to Tehran if he wants to offer apology to the Iranian nation for London's hostile policies against Tehran, a senior Iranian lawmaker said on Sunday.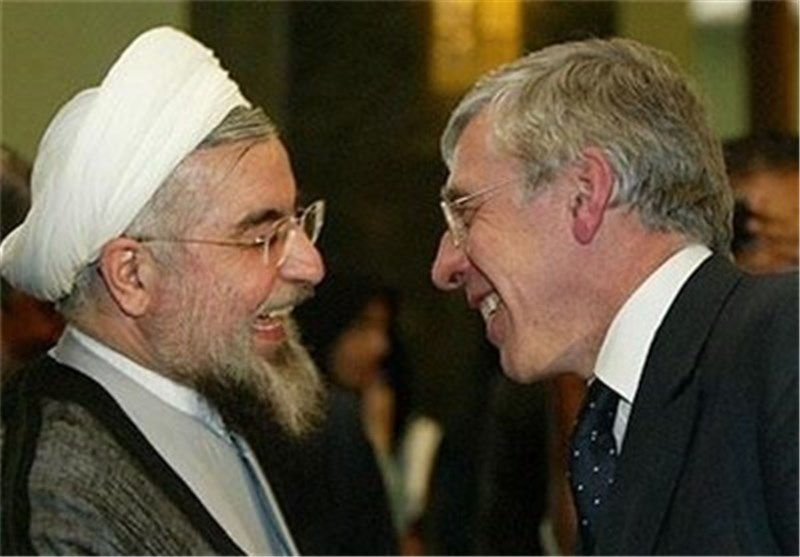 "Media reports said that Jack Straw, the current member of the British parliament the country's former foreign minister is intended to visit our country. The question is that if straw wants to come to offer an apology to the Iranian nation and government, the (Iranian) nation will accept their apology," Rapporteur of the Parliament's National Security and Foreign Policy Commission Seyed Hossein Naqavi said.
"But" Naqavi added "if he thinks the visit can solve the problems of Iran-Britain relations, he should solve it in Britain because the problem is not in Iran but in Britain."
He called on Straw to consult with his own government about the issue since Britain has cut its ties with Iran and should apologize to the Iranian nation.
Straw has recently expressed optimism about the improvement of relations between Iran and Britain during the administration of Iran's President-elect Hassan Rouhani.

Straw also said that he planned to make a trip to Iran.

Straw held several meetings with Rouhani when he was the secretary of Iran's Supreme National Security Council and the country's chief negotiator in the talks with Britain, France, and Germany between 2003 and 2005.

The former British foreign secretary also expressed the hope that the two countries' embassies would be reopened.

British Foreign Secretary William Hague withdrew British diplomats and shuttered the Tehran embassy after massive protests in front of the British embassy by the Iranian students in November 2011.
In reply, Iran recalled its entire staff and closed its embassy in London in November 2011.